Proofreading, editing, and revision services
Our experienced linguists will ensure your text is error-free and ready to be published

Fees start at £65 per hour

Native speakers of the language the text was translated into


Professional and experienced proofreaders and editors
Turnaround: 5,000 words/day

Services available for a variety of languages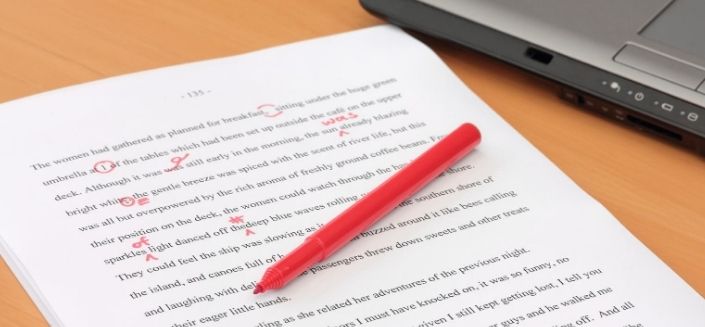 Most people use proofreading as a general term to refer to revision, editing, and proofreading of a translated text to ensure there are no typos, spelling mistakes or any other kind of inaccuracies. However, these are three separate tasks.

We offer these services as part of our Premium translation option, but also as a standalone service.
At Inbox Translation, we have high standards when it comes to the quality of our work. This is the reason why we assign the very best reviewers to every translation (our Premium service), no matter how big or small the project is.

We make sure that both the translator and reviewer working on your project are highly qualified, with experience in the field, be it marketing, law, IT, economy etc.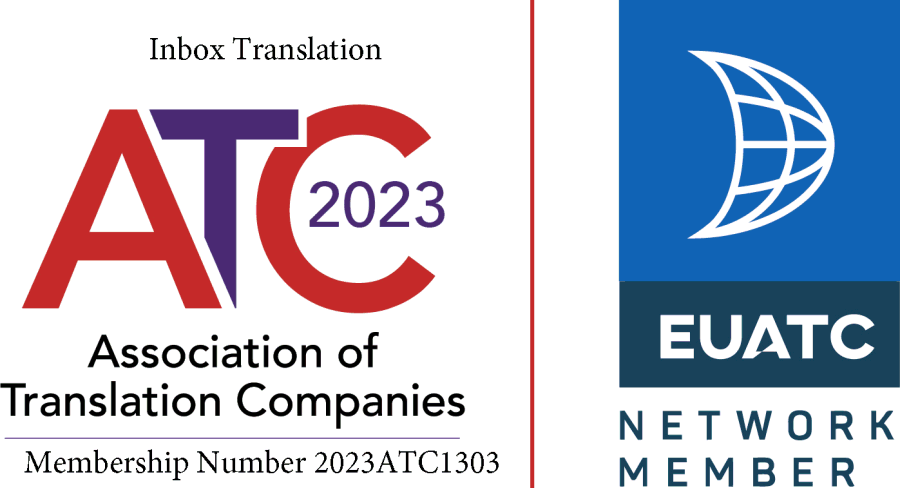 Who works on your project?
Whatever your project is, we will match your requirements with the most suitable linguists. All of them are:
Native speakers of the language they review
Native-level speakers of the language the text was translated from
Qualified linguists (not just bilinguals, but professional translators and reviewers)
Specialised in various areas (business, legal, financial etc.)
Languages we can help with
We work with various language combinations. Here are some of our most popular languages:
Korean
Kurdish
Latvian
Lithuanian
Lithuanian
Maltese
Mongolian
Nepali
Pashto
Punjabi
Serbian
Sinhala
Slovak
Slovene
Somali
If the language you need is not listed, please get in touch and we'll advise accordingly.
Proofreading, editing, revision - What's the difference?
Revision (bilingual editing)
The translation is checked against the source text. The purpose is to look for errors such as omissions and mistranslations, making sure that nothing has been left out, the translation flows smoothly, and the text is suitable for the purpose.
Review (monolingual editing)
The text (or translation) is checked for grammar, spelling, punctuation, consistency. It is also edited for clarity and suitability and suggestions are made to improve readability and make the message speak to the audience.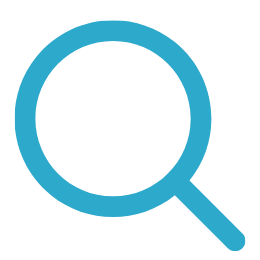 The revised text is sent to the original translator to be examined. All suggestions and edits made in the revision and/or review stage(s) are examined and implemented as needed, resulting in a ready-for-publishing text.
How much does it cost?
Proofreading is about 40%-50% of the cost of the translation. We will always advise accordingly on receipt of your documents. Our proofreading fees start at £65.
How long does it take?
As a rule of thumb, a proofreader can usually review 5,000 words per day, but sometimes more than this can be achieved, depending on the text, formatting, length.
Useful advice
Please consider proofreading for all materials destined for publishing, whether as part of the translation process or by itself. Having an error-free brochure, newsletter or website goes a long way. In fact, spelling mistakes cost millions in sales and just one typo can half the sales, according to a study.
Inbox Translation were recommended to me by another translation company that couldn't help me in the tight timeframe I had requested (just 4 days to translate 2 x reports from German to English). They responded very quickly to my email request, asked all the right questions, their quotation came through very quick and, with great communications, they managed my expectations - within 1 hour we had agreed a contract. Inbox Translation delivered my translated documents on time with no fuss. I consider their service to be first class and their fees to be good value for money. I will definitely use their services again and will not hesitate to recommend them to my associates.

I commissioned a small project from Alina involving translation of English text into Simplified Chinese, Brazilian Portuguese and Spanish for use online by a client in the travel sector. Really happy with the results and the friendly, efficient and prompt communication from Alina. I'd happily recommend her services to others and will definitely use again the future.

We utilised the services of Inbox Translation for English to Arabic translations of some of our hotel marketing material. We were extremely impressed with the prompt response of the quotation and the translation as well as the feedback we received from the translator regarding any suggestions. I highly recommend Inbox Translation and will definitely be working with them again in the future.

We used Inbox Translation for some urgent work – not only did they translate the copy 12 hours, but the cost was highly competitive. We will use them for any future translation work and would not hesitate to recommend them to other companies. Thank you to Alina for the fantastic job!