Professional French translation services, accredited agency
Native and experienced translators ready to help your business succeed
Last updated 26 February 2021
---
✓ £125 per 1,000 words (approx. 3 pages)


✓ Accredited translation agency, member of the Association of Translation Companies


✓ Certified translations accepted by all UK bodies and authorities such as the Home Office, DVLA, universities, HMRC etc.


✓ Professional translators, native speakers


✓ Translations from and into French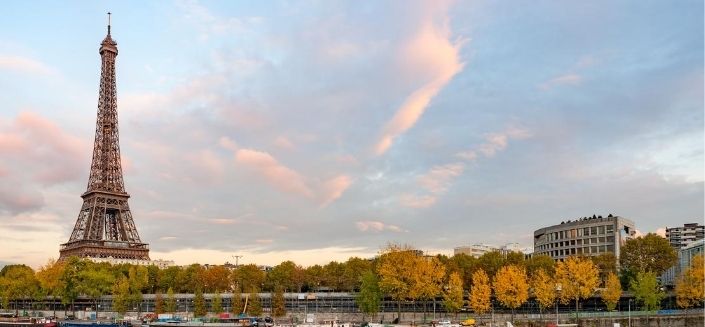 "We have a seafood restaurant [...] that gets quite a bit of travelers from overseas. In an effort to better communicate our menu we looked for translation services to translate the menu to Spanish, French and German. I am so glad we found Inbox Translation!! They were timely, professional, and very thorough. Alina was my contact person, I cannot say enough amazing things about our interactions! I highly recommend anyone seeking any translation services to use them – you will not be disappointed!!"

Julie Maxwell, Captain Krewe Restaurant, Florida - USA
Are you an entrepreneur looking to take your business to new markets? Are you a restaurant owner who wants to translate their menu to attract more French-speaking customers? Or maybe you are a doctor who needs their French qualifications recognised by the General Medical Council in the UK. We can help in all these situations and more: from website and app translation, certified translations recognised by all UK bodies and authorities, to business contracts and financial documents.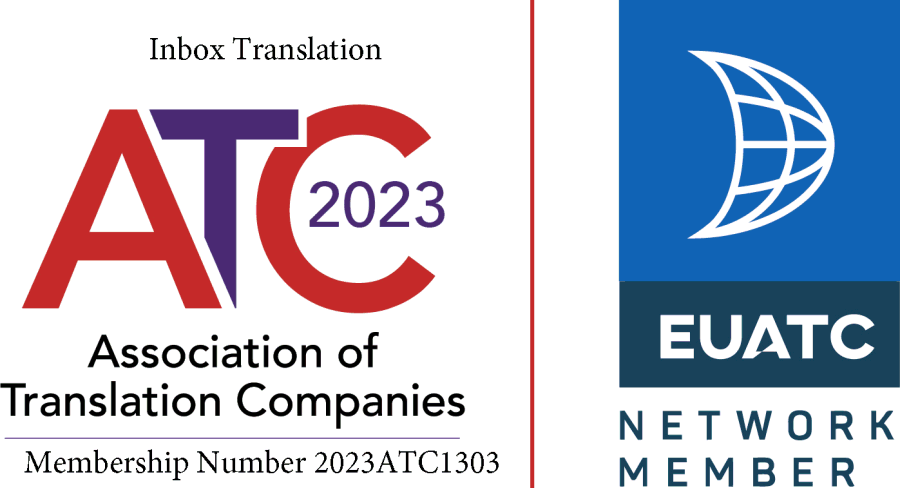 What you are getting
✔Professional and experienced French translators, native speakers of the language they translate into, members of professional translation bodies such as:
✔
High-quality French translation services
from an accredited UK translation agency,
member of the Association of the Translation Companies
.
✔ We carry full professional indemnity insurance.
✔ Every project is treated as confidential and, if needed, we can sign non-disclosure agreements. You can check our registration with the
Information Commissioner's Office
in the UK.
✔ A dedicated project manager who is also a linguist, therefore understands the process inside-out
✔
Certified
French to English translations that are recognised by all institutions and authorities in the UK such as:
UK courts and universities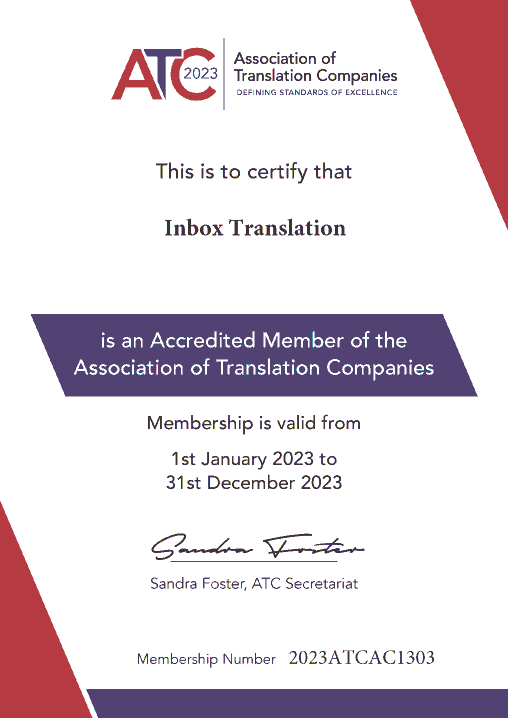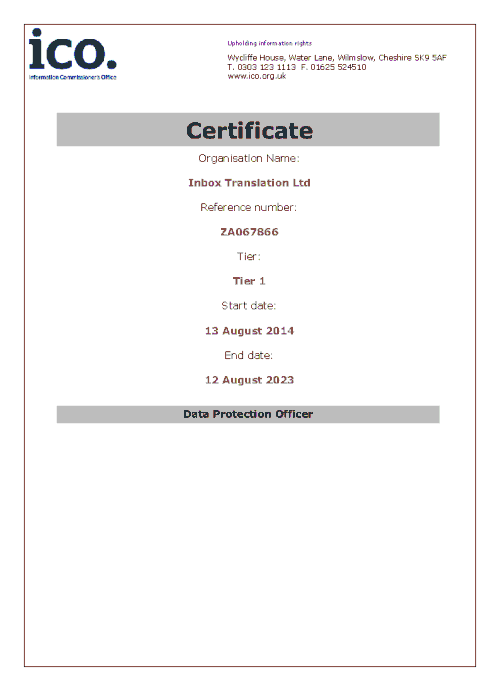 If your project is in one of the sectors below, we can certainly help. If not, we can probably help, the list is by no means exhaustive. Here are some of the sectors our French translation services covers, as well as sample projects:
Apps and software

Beauty: labels, packaging info

Business: CVs, emails, newsletters

Diplomacy: speeches, invitations, thank-you letters

Finance: surveys, press releases

Law: affidavits, contracts, court judgements

General: wedding vows and speeches, birth and marriage certificates, police checks
TV and media: documentary scripts, TV shows/series

Technical (machinery): website content, manuals

Telecommunications

Transport: brochures

Real estate: contracts

Medicine: scan results, diagnosis, surveys, reports

Hospitality: hotel websites, restaurant menus, press releases, social media content
---
Fees and turnaround
How much do our French translation services cost?
There are several factors that can influence the fees charged for a translation: the word count, the deadline, the topic, file type etc. The table below gives a rough idea of the costs:
Prices for English into French translation and for French into English translation
| Field | Cost per word | Minimum charge |
| --- | --- | --- |
| General, business, education | £0.125 | £62 |
| Specialised (financial, legal, medical, IT etc.) | £0.156 | £78 |
We have helped clients like you
Here are some previous French translation projects we completed
---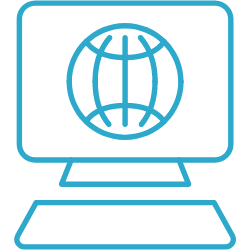 Technical/marketing (website)
English into French

16,200 words

Standard service (translation only)
Cost: £2,000
Turnaround: 3 weeks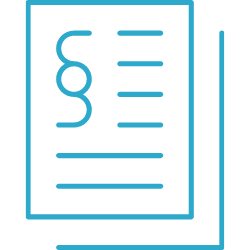 Legal (rental lease)
French into English

3,600 words

Standard service (translation only)
Cost: £960
Turnaround: 1 day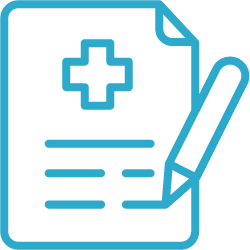 Medical (report)
Spanish into French

350 words

Premium service (translation and editing)
Cost: £125
Turnaround: 2 days
Meet some of our French translators

Nathalie (UK)
English into French translator
Translator profile

20+ years' experience

Diploma in Translation, Chartered Institute of Linguists
Member of the Chartered Institute of Linguists
Member of the Mediterranean Editors & Translators
Associate of the Institute of Translation and Interpreting
Member of the Society of Authors
Projects
Nathalie has been helping us with French translations for our clients since 2015, mainly with marketing and creative translation.
---

Olivier (France)
English into French translator
Translator profile

25+ years' experience

Master's degree in translation studies
Projects
Olivier is our go-to technical French translator. His experience in the field makes him one of the best translators we have worked with. Our clients have always been happy with the quality of the translations delivered.
Case studies
We've helped clients like you, and we can assist you too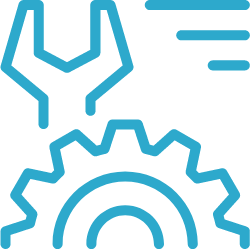 Field: technical

Translation from English into French of website (machinery)


Our client is a manufacturer of industrial equipment and we have been helping them with translating their website into several languages, including French. Here are a few things that we did:

We used previous translations (with the help of translation memories) to ensure consistency and save costs.
We advised the client where there were inconsistencies in the source text (for example, where the name of the same company was spelt in various ways).
---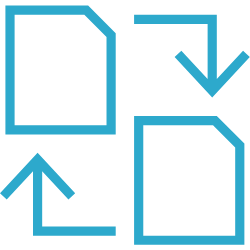 Field: politics

Translation from English into French and from French into English


Regular translations from or into French for an embassy of a French-speaking country. All projects were very sensitive due to the nature of the subject matter. Knowledge of cultural and diplomatic aspects was essential, and the translators involved were chosen accordingly. Needless to say, these were strictly confidential documents and treated as such.
---
Happy clients have said:
"Your response and the service was incredibly quick and professional. You made the customer experience easy and stress free as well as delivering a perfect translation."

Bill and Stephanie Holford (on Trustpilot)
Smooth process. Easy as 1-2-3.

1. Discussion & decision
Based on a brief from you regarding the project details, we will send you an accurate quote within 1 hour.

2. Translation & testing
Once you have given us the go-ahead, our French translation team will take care of the translation according to your specifications.

3. Inbox & invoice
When your French translation is ready, you will receive it by email and, in some cases, by post. Simple as 1-2-3!
A few facts about the French language
One of the official languages of the EU and one of the Romance languages (together with Spanish, Portuguese, Catalan, Italian, Romanian), French is widely spoken. There are 77 million native speakers. French is an official language in France, Belgium, Switzerland, Canada and 25 other countries.
29
countries (official language)
Things to consider when translating your materials into French
Text expansion: When translating from English into French, the resulting text can be 15% to 20% longer. This is why you should tell us how and where the text will be used and whether there are any space limitations (for example: flyers and brochures, page titles and meta descriptions, tweets etc.)



Accents and spacing: Those cute accents above (or below) the letters are not for decoration, they are essential to proper communication as their presence or absence can change the meaning of a word. Make sure you don't take them out; it will not make your text look neater (we have actually heard about someone doing this!)

In French, some punctuation marks require a space before them, some don't. Trust our professional translators on this and do not delete all spaces (and yes, we had a client who did just that; luckily, they told us and we just resent the correct version).



Context: Like all the other Romance languages and unlike English, French is a highly inflected language, with adjectives having four different forms (for feminine singular, masculine singular, feminine plural, masculine plural), so the translator will sometimes need more context.