Professional Japanese translation services, accredited agency
Native and experienced translators ready to help your business. Your success is our success.
Last updated 24 January 2021
---
✓ £150 per 1,000 words (approx. 3 pages)


✓ Accredited translation agency, member of the Association of Translation Companies


✓ Certified translations accepted by all UK bodies and authorities such as the Home Office, DVLA, universities, HMRC etc.


✓ Professional translators, native speakers


✓ Accurate translations from and into Japanese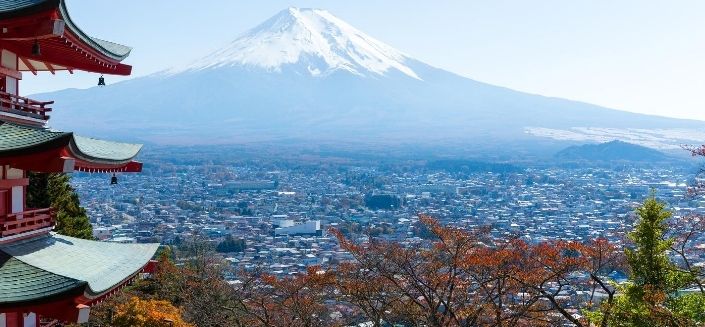 "We used Inbox Translation for some urgent work – not only did they translate the copy in 12 hours, but the cost was highly competitive. We will use them for any future translation work and would not hesitate to recommend them to other companies. Thank you to Alina for the fantastic job!"

Diana Massey Operations Director, The Massey Partnership, London - UK
In this era of online marketing and web publishing, communicating effectively is crucial for businesses and organisations intending to enter the global market.

Translating from or into Japanese requires a deep understanding and an appreciation of Japanese culture so as to produce accurate, high-quality translations. This is where we and our expert translators can help – from translations involving keywords for your next SEO campaign to legal agreements, from software translation to financial documentation.
---
---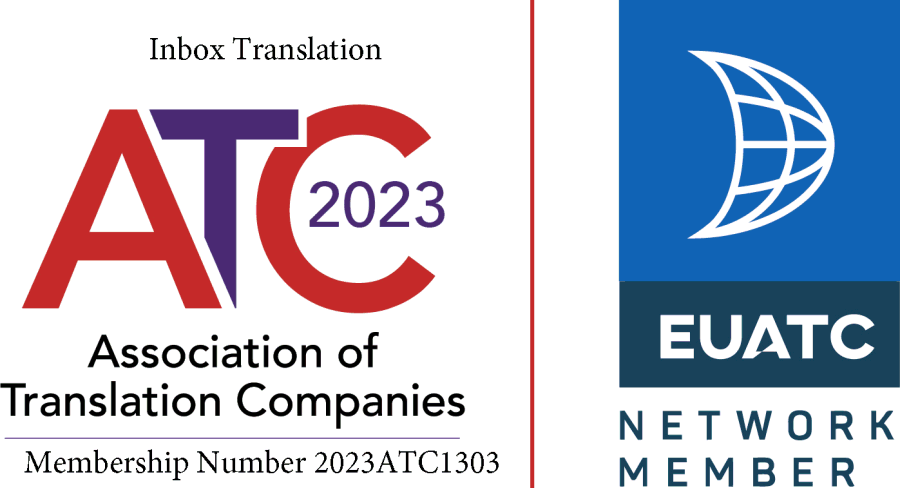 ---
Fees and turnaround
How much does a Japanese translation cost? And how long does it take?
No two projects are alike. How long they take to complete, as well as the final cost, depends on a few things:
Field: a translation in a specialised field like mining will take longer to complete (as there are fewer specialised translators) and will cost more than translating a business presentation.
Word count: the longer the text, the longer the turnaround time and cost. As a rule of thumb, a translator can do around 300 words an hour.
The tables below should give you a rough idea of how we calculate our fees for translating into or from Japanese.
Prices for English into Japanese translation
| Field | Cost per word | Minimum charge |
| --- | --- | --- |
| General, business, education | £0.15 | £75 |
| Specialised (financial, legal, medical, IT etc.) | £0.19 | £94 |
Prices for Japanese into English translation
| Field | Cost per word | Minimum charge |
| --- | --- | --- |
| General, business, education | £0.16 | £80 |
| Specialised (financial, legal, medical, IT etc.) | £0.20 | £100 |
If you want to get an instant quote on how much it would cost you based on your particular requirements, use the button below to get a rough estimation in under 1 minute (no email needed).
---
How we can help you
No matter how big or small your project is, no matter how big or small your business is, and no matter what field you work in, we treat each and every client with utmost care.

Here are some of the areas where we can assist with English into Japanese or Japanese into English translation:
Website localisation
Document translations
---
File types we work with
Flexibility is our middle name, and we can work with a variety of file types. While we prefer editable files (Microsoft Word files, Excel, PowerPoint, html, json, indd), don't worry if yours is a scan or a picture, we can work with those too.


---
Past Japanese translation projects
Virtual reality software (website)
English into Japanese
670 words

Standard (translation only)
Cost: £126
Turnaround: 3 days

Financial (presentation)
English into Japanese
1,123 words

Premium service (translation and editing)
Cost: £308
Turnaround: 4 days
---
✔ Outstanding translations. The quality of our Japanese translation services is guaranteed by two things:
Our network of native, highly qualified translators, with at least 5 years of experience, members of a professional translator association such as:


Our accreditation as members of the Association of Translation Companies, the UK authority for language service companies. The ATC code of conduct defines the standards of excellence for language service companies by promoting quality-driven language services and best practice.
✔ Exceptional customer service. From the moment you get in touch until delivery (and beyond), we are with you every step of the way. You will never be left hanging. All your queries and comments will be addressed in a timely manner.
✔ Straightforward process and pricing structure. You will know the final cost before you give us the go-ahead. There will be no surprises at the end.
✔ On time delivery.
✔ Certified translations accepted by all UK authorities and institutions:
✔ Insurance for assurance: full professional indemnity insurance (£1,000,000).
✔ Data protection: we are registered with the
Information Commissioner's Office
in the UK and treat all work with confidentiality. If needed, we can also sign non-disclosure agreements.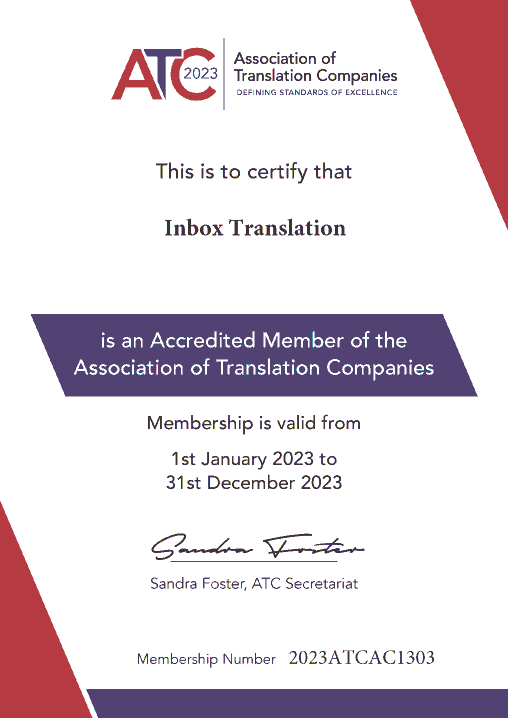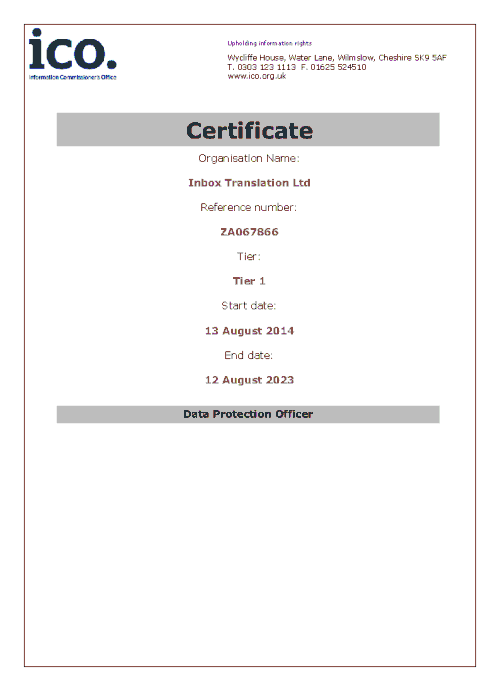 ---
Get an instant quote for your Japanese translation project
(no email required, estimate in less than 1 minute)
---
Meet our Japanese translators
We pride ourselves on working with professionals, and you can see why by reading about two of them below.

Kaori (Belgium)
English into Japanese
Translator profile

BA in Literature (Japan)
Master's degree in Translation (UK)

Professional memberships:
- The Chartered Institute of Linguists (CIOL), UK
- Japan Association of Translators (JAT), Japan
- Institute of Translators and Interpreters (ITI), UK

20+ years of experience
Native Japanese speaker
Projects
One of Kaori's areas of expertise is website and software localisation, especially when it comes to translating technical content into Japanese (IT, apps). She has helped our clients with projects in this area.
---

Mana (UK)
English into Japanese
Translator profile

BA in American Literature with Sociolinguistics (Japan)
Qualified member of the Institute of Translation and Interpreting (UK)
Member of J-Net (the Japanese language specialist network of the ITI)

13+ years of experience
Native Japanese translator
Projects

Mana has expertise in translating marketing and IT materials, and she also has specialist knowledge in fonts and layout, which is one of the areas she helped one of our clients with.
---
Smooth process. Easy as 1-2-3.

1. Discussion & decision
Tell us everything about your project—what you need, when, why. You will receive an accurate quotation within 1 hour.

2. Translation & testing
Your text is not just translated. It is revised and proofread, and also checked in context before being sent to print or published on a website.

3. Inbox & invoice
Once your Japanese translation is ready, you will receive it by email (depending on your requirements, some projects may involve hard copies too).
---
Case study
We've helped clients like you, and we can assist you too
Field: virtual reality

Translation of website and advertising posters

700 words


The client is a company that has developed software for the manufacturing industry, allowing its clients to visualise the proposed solutions by means of augmented reality.

One of their main markets is Japan, so they asked us to assist with translating their website in order to appeal to their potential clients. As they were getting ready to attend an international robotics exhibition in Japan, they also needed their marketing materials (i.e. banners) translated into Japanese for the event, so we helped with that as well.

Some of the things the client appreciated when working with us for this project:

✔Flexibility when it came to the format to work with.

✔We accommodated a small addition that had not been included (a few sentences on some non-editable images).

✔Spotting errors on the text the client sent (the exhibition name in this case).

✔Checking the live version of the website and ensuring everything was displayed correctly.

✔Checking the banners before printing was an essential step of the project, as layout in Japanese has its particularities. One small amend was needed before we were able to give them the go-ahead for printing.

✔A few tips on cultural aspects (though the client had already done their research).
---
Feedback from clients who have used our Japanese translation services
"Alina was a complete pleasure to deal with and I imagine that the translators employed by Inbox Translation also find you a dream to work with - the translators employed by Inbox Translation are of a very high standard - based on the credentials of the Japanese translator which we sourced via Inbox Translation."

A.P.—PA to CEO of company in the field of glass manufacturing
A few facts about the language
The national language of Japan and a minority language in Palau, Japanese is spoken natively by about 128 million people. Even if Japanese uses kanji (Chinese characters) extensively and has borrowed a lot of vocabulary from Chinese, the two languages are not related.

Some cool words (and concepts) English borrowed from Japanese: bonsai (aren't they adorable?), haiku, karaoke, sushi (delicious!). How about English words that Japanese adopted (and adapted)? Baiku (from bike), kyabin atendanto (cabin attendant), chiketto (ticket), konpyūtā (computer), happī endo (happy end).
1
country (de facto language)
1
country (minority language)