Interpreting services, accredited agency
Professional interpreters, native in the language they interpret into, specialists in your sector


Highly-trained interpreters

Minimum charge starts at £325 for half-day

Experienced interpreters, members of professional associations

We can help with interpreting from and into English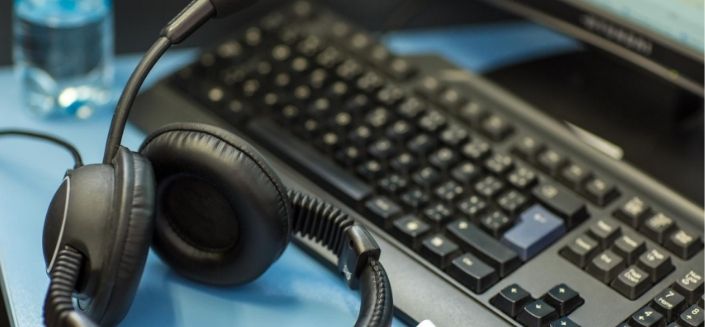 Whether it's a business meeting, a conference or legal matters, we can help. We offer interpreting services throughout the UK but also abroad.

We choose our interpreters with the utmost care, making sure they have the necessary qualifications, skills and experience. Being bilingual is not enough. Being bilingual is a requisite, not a qualification. Interpreting is demanding and requires a high level of accuracy, a good memory and excellent listening skills.
Interpreter? Translator? What is the difference?
In a nutshell: interpreters work with the spoken word (think of meetings and conferences), while translators work with the written word (books, ads, contracts).

To get the most of our interpreting services, here's the info we need from you:

The type of event

How many people are attending

Languages needed

Any specific vocabulary/ terms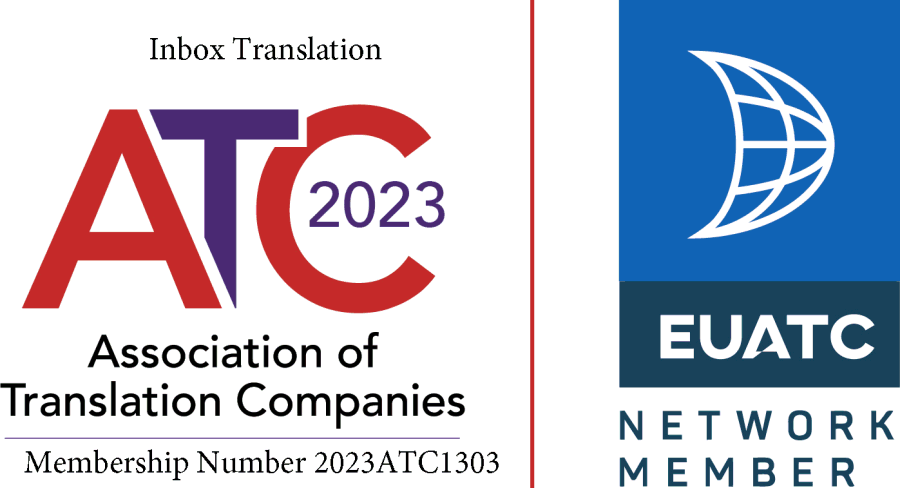 Who works on your project?
Each project is unique. A conference where simultaneous interpreting is required is not the same as an informal meeting between two potential business partners. A legal hearing is very different from a fashion event broadcast live on TV. We can help with all of these, but the people chosen for each project need to have different skills and training. However, all our interpreters have in common a few things:
Native (or native-level) speakers of the languages they interpret
Usually members of a professional interpreting association
Qualified interpreters (not just bilinguals, but professional interpreters )
Specialised in various areas (business, legal, financial etc.)
Languages we can help with
We work with various language combinations. Here are some of our most popular languages:
Punjabi
Serbian
Sinhala
Slovak
Slovene
Somali
Swahili
Swedish
Tamil
Thai
Turkish
Urdu
Vietnamese
Welsh
If the language you need is not listed, please get in touch and we'll advise accordingly.
Simultaneous, consecutive, whispered, liaison interpreting - What is the difference?
Have a look at the different types of interpreting available and if you still are not sure what you need, we are a phone call or email away.

Simultaneous interpreting
As the name suggests, the interpreter simultaneously interprets what the speaker is saying while using headphones to listen to the speech.
Where?
Most frequently used for:
seminars
multilingual conference
TV interviews etc.
Advantages
No time is wasted (the interpreting takes place at the same time as the speech)
Best means of communication during multilingual events
Allows any number of listeners
Disadvantages
Depending on the duration of the event, at least two interpreters are needed
Special equipment is required
It can be costly

Consecutive interpreting
The interpreter takes notes while listening to the speaker deliver their speech (or parts of it) and then interprets it to the listeners.
Where?
Most frequently used for:
small seminars
business meetings
press conferences
Advantages
No special equipment is required for this type of interpreting
One interpreter is usually enough
More cost-effective than simultaneous
Disadvantages
This type of interpreting doubles the time of the event, so you need to take this into account
Not suitable for multilingual events
Whispered interpreting
The interpreter stays close to the listener and whispers the interpretation of what the speaker is saying (a form of simultaneous interpreting).
Where?
Most frequently used for:
small events (one or two listeners needing interpreting)
plant tours
Advantages
No time is lost (the interpreting takes place at the same time as the speech)
No need for special equipment
Usually one interpreter is enough
Disadvantage
The interpreter may get easily distracted by the noise around him/her or their whispering may distract the others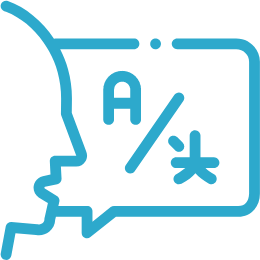 Liaison interpreting
Also called short consecutive, in this type of interpreting a few sentences are translated at a time.
Where?
Most frequently used for:
solicitors-client meetings
business meetings

medical appointments
Advantages
No equipment needed
One interpreter is usually enough
Less expensive than other types of interpreting
Disadvantage
It doubles the time of the event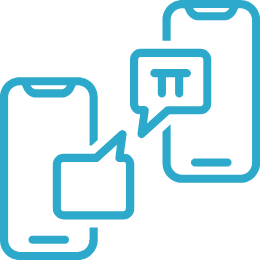 Telephone interpreting
An alternative when face-to-face interpreting is not possible. Name is pretty self-explanatory.
Where?
Most frequently used for:
unplanned events
when the speakers cannot be present in the same room

Advantages
Cost-effective
Quick access to an interpreter
No need for special equipment (just a phone)
One interpreter needed
Disadvantage
Not ideal for more than two speakers

How much does it cost?
The different types of interpreting services have different rates, depending on a number of factors:
1Type of interpreting
For example, simultaneous interpreting is a very specialised and highly demanding type of interpreting and at least two interpreters are required, as they work in turns (around 30 minutes each). This means the fees will be higher than for liaison interpreting for example.
2Language combination
As in the case of translations, the language combination has an influence on price. Interpreting between English and Spanish is less expensive than between English and Twi. The reason is that a language such as Twi is a lot more rare than Spanish and therefore there are fewer specialised interpreters for this language combination.
3Duration
This is self-explanatory. The longer you need the interpreter(s) for, the higher the fees.
4Location
While we do our best to find interpreters as close as possible to the venue of the event, sometimes this is not possible. Travel expenses incurred by the interpreters will be added to the fees we charge for the interpreting. You will be informed about these costs in advance; there will be no surprises at the end.
5Number of interpreters
As mentioned above, sometimes more than one interpreter will be needed and fees will be higher. If you are not sure about how many interpreters are needed, don't worry. We can advise, so just give us a call or get in touch.
6Equipment
In certain situations (e.g. conferences) where simultaneous interpreting is required, special equipment will be needed (interpreting booths). If the venue is already equipped with those or you are happy to make your own arrangements, all you pay for is the interpreting. But if you'd like us to help you with this, we will include the costs in the quotation.
7Notice
While we do understand that there are instances where advance notice is not possible (your client has just been taken into custody and he does not speak English), for most events you should give us advance notice. There are several reasons for that:

It is easier to find an available interpreter

The interpreter(s) will have enough time to properly prepare for the event (getting familiar with the topic and materials used)

No short-notice surcharge is added to the fee

If something goes wrong, you can cancel without incurring cancellation fees
Booking an interpreter
It is always advisable to book your interpreter in advance; not only will they be able to be better prepared, but you make sure one will be available for your event. Our interpreters can be booked for a full-day only. In exceptional circumstances, half-days may be agreed on.
Inbox Translation were recommended to me by another translation company that couldn't help me in the tight timeframe I had requested (just 4 days to translate 2 x reports from German to English). They responded very quickly to my email request, asked all the right questions, their quotation came through very quick and, with great communications, they managed my expectations - within 1 hour we had agreed a contract. Inbox Translation delivered my translated documents on time with no fuss. I consider their service to be first class and their fees to be good value for money. I will definitely use their services again and will not hesitate to recommend them to my associates.

I commissioned a small project from Alina involving translation of English text into Simplified Chinese, Brazilian Portuguese and Spanish for use online by a client in the travel sector. Really happy with the results and the friendly, efficient and prompt communication from Alina. I'd happily recommend her services to others and will definitely use again the future.

We utilised the services of Inbox Translation for English to Arabic translations of some of our hotel marketing material. We were extremely impressed with the prompt response of the quotation and the translation as well as the feedback we received from the translator regarding any suggestions. I highly recommend Inbox Translation and will definitely be working with them again in the future.

We used Inbox Translation for some urgent work – not only did they translate the copy 12 hours, but the cost was highly competitive. We will use them for any future translation work and would not hesitate to recommend them to other companies. Thank you to Alina for the fantastic job!