---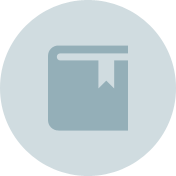 Legal matters are critical to the well-being of any organisation. In a multilingual scenario, that criticality is even more pronounced because of the risks involved. There is no room for error when it comes to translating a legal document or transcribing a conversation in another language – and having an amateur, unskilled or under-qualified translator or interpreter working on it is the equivalent of legal suicide. Often, the impact is a monetary one as well as a legally punitive one. In addition, it may bring a ton of negative PR if the matter is publicised.
Our legal translators have a minimum of two years of experience under their belts. Their experience in the legal sector ensures that they have a thorough understanding of communicating in legalese and the jargon that is used.
Our expertise in legal translation services is inclusive of but not limited to the following:
Antitrust Litigation
Banking Litigation
Certificates (Birth, Death, Marriage, Police Checks, Graduation, Experience, etc.)
Commercial Litigation
Company formation documents (articles of association, memoranda etc.)
Complex Litigation
Construction Law
Consumer Class Actions
Contract documents
Corporate Litigation
Court documents (witness statements, judgments, etc.)
Energy
Entertainment & Media
Environmental Law
Export Controls
Financial documents (balance sheets, fund prospectuses, annual reports, etc.)
Government Contracts
Healthcare
Intellectual Property Litigation
International Arbitration
International Trade Litigation
Labour & Employment
Last Will and Testament
Life Sciences
Maritime Law
Mass Tort
Medical Malpractice
Mergers & Acquisitions
Personal Injury
Pro Bono
Product Liability
Real Estate Litigation
Securities & Enforcement
Technology
Trademarks
White Collar, Internal & Government Investigations
Interpretation in various live settings is another area we specialise in. Client meetings, court interpretation, negotiation interpretation and other specialities are provided in a variety of language combinations. Our expertise is only limited by the extent of your needs.
The Importance of Accuracy
Accuracy in translation is a must even if the requirement is only for a minor verbal or written translation. For legal matters, it is imperative that 100% accuracy be the minimum benchmark to which all translators and interpreters must adhere. With Inbox Translation, you never have to worry about the accuracy of your target document. Our expert translators will render any document faithfully from the source language, ensuring that the integrity as well as the severity of the source document is maintained at all times.
Failure to religiously follow the spirit the letter of the law is an invitation to disaster – legal and pecuniary. An inaccurate translation could lead to millions of dollars in losses pertaining to restitution and other types of compensation.
The 1-2-3 of How to Select a Legal Translation Services Company
Selecting a service provider for legal translation of any kind should be a meticulously diligent process that considers the following aspects:
Experience of the translator
Experience of the agency
Quality protocol used for target document
The experience of the translator impacts the accuracy of the translation; an inexperienced professional who may even be well-qualified for the job is likely to make errors that a consummate expert will not.
The experience of the agency has a direct effect on whether or not the job receives the prioritisation of assignment that is required, and whether it is delivered in a timely manner. Failure to look into this aspect of legal translation could land you – the client – in a figurative soup that may irreversibly damage your reputation.
The quality assurance methodology used should ideally involve at least two stages of editing and proofreading before it is released to the client as the final version of the document. In many cases, there is only one chance to get it right.
Please feel free to contact us on +44 (0)20 7993 8080 or fill up the form on our website so we are in a better position to take care of any and all of your legal translation needs.