Romanian translation services, accredited agency
Native and experienced translators ready to help your business succeed
Last updated 10 June 2021
---
✓ £110 per 1,000 words (approx. 3 pages)


✓ Accredited translation agency, member of the Association of Translation Companies


✓ Certified translations accepted by all UK bodies and authorities such as the Home Office, DVLA, universities, HMRC etc.


✓ Professional translators, native speakers


✓ Accurate translations from and into Romanian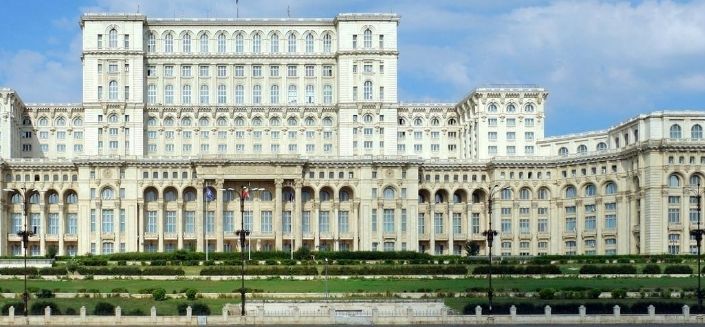 "We used Inbox Translation for some urgent work – not only did they translate the copy in 12 hours, but the cost was highly competitive. We will use them for any future translation work and would not hesitate to recommend them to other companies. Thank you to Alina for the fantastic job!"

Diana Massey Operations Director, The Massey Partnership, London - UK
With one of the fastest growing economies in Europe, Romania might be a good market to expand your business to. And we're here to help with all your language needs, whether you need your website translated, emails that will help you build great business relationships with Romanian clients and business partners, translating contracts and financial documentation, or providing other language services such as interpreting for your business meeting.

Whatever your needs are, you can count on us to offer high-quality Romanian translations. Our Romanian linguists and dedicated project managers are here to help you and your business.
---
---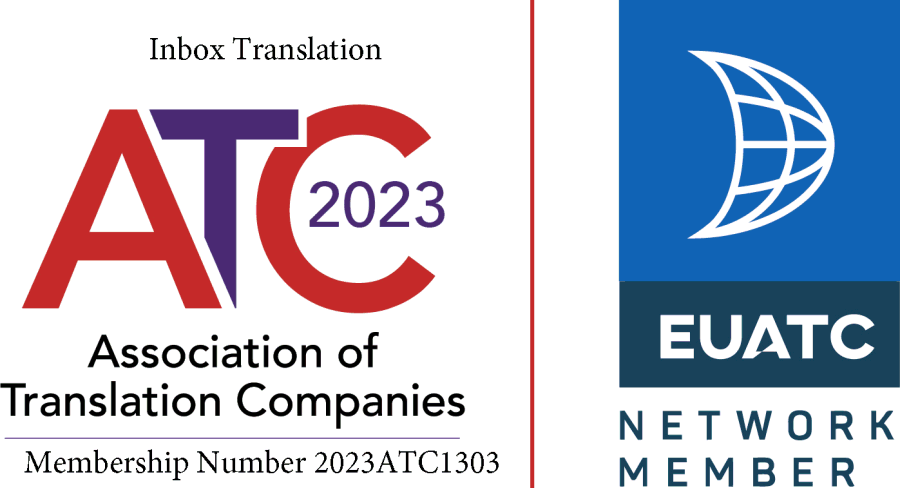 ---
Alina
, the Managing Director of Inbox Translation is a professional translator, with more than 15 years' experience. Here are a few things about her:
native Romanian speaker
English as language of habitual use (near-native level)
Fellow of the Chartered Institute of Linguists
Member of the Institute of Translation and Interpreting (Language Services)
Member of the Mediterranean Translators and Editors
Master's degree in Intercultural Cooperation in the Contemporary Business Environment
With a background in teaching – both in Romania and the UK – she has a thorough understanding of both systems and
translating for the education sector
is one of her areas of expertise.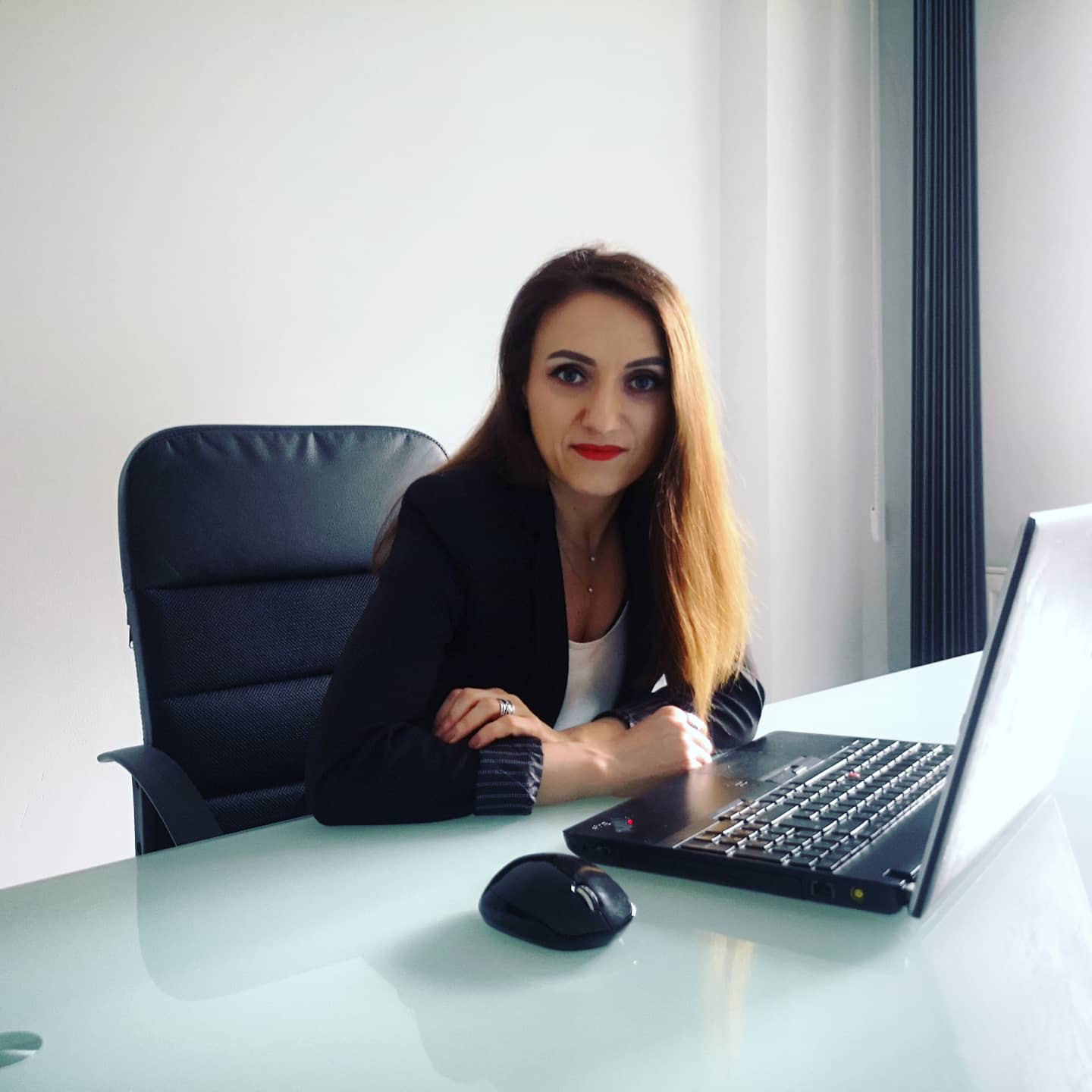 ---

---
What we can help you with
The below are some of the fields we can help with, but if you need something translated that is not on this list, please get in touch and we can advise.
Business translations (CVs, emails, website)
Legal translations (affidavits, contracts)
Certified English translations for your Romanian documents (birth and marriage certificates, diplomas, police checks)
---
---
Fees and turnaround
How much does it cost to translate your materials from Romanian to English or from English into Romanian?
While each project is unique and there are several factors that influence the final cost (such as the word count, the subject matter, the deadline, the type of material etc.), the table below gives you an overview of the fees.
Prices for English into Romanian translation
| Field | Cost per word | Minimum charge |
| --- | --- | --- |
| General, business, education | £0.11 | £55 |
| Specialised (financial, legal, medical, IT etc.) | £0.14 | £70 |
Prices for Romanian into English translation
| Field | Cost per word | Minimum charge |
| --- | --- | --- |
| General, business, education | £0.13 | £65 |
| Specialised (financial, legal, medical, IT etc.) | £0.16 | £80 |
---
We have helped clients like you
A few of our previous Romanian translation projects
---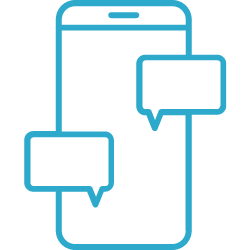 Medical/general (app)
English into Romanian

6,500 words

Standard service (translation only)
Cost: £800
Turnaround: 5 days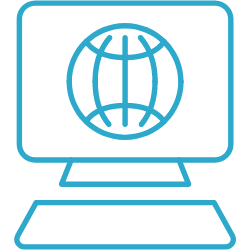 Technical/marketing (website)
English into Romanian

4,400 words

Premium service (translation and editing)
Cost: £1,100
Turnaround: 2 weeks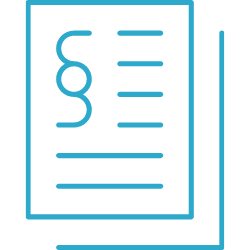 Legal (court judgement)
Romanian into English

2,000 words

Standard service (translation only)
Cost: £480
Turnaround: 1 day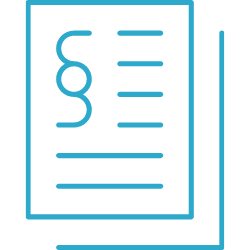 Legal (court documents)
English into Romanian

37,000 words

Standard service (translation only)
Cost: £3,900
Turnaround: 10 days
File types we work with
We prefer working with editable files (Microsoft Word files, Excel, PowerPoint, html, json, indd)—it's faster, they can be easily processed by our tools, and it's cheaper for you too. But if you have a scanned pdf or a picture, that's not a problem for us either.
---


---
✔ High-quality, professional translations from a certified UK translation agency, accredited members of the Association of the Translation Companies.

✔Qualified and experienced Romanian translators, native speakers of the language they translate into, with most of them being members of professional translation bodies such as:
✔ Quick replies to all your queries
✔ Insurance for your peace of mind: professional indemnity insurance of £1,000,000.
✔ Data protection and confidentiality: we treat each project as confidential and can sign non-disclosure agreements if needed. We are registered with the
Information Commissioner's Office
in the UK.
✔
Certified
Romanian to English translations that are recognised by all UK bodies, institutions, and authorities such as: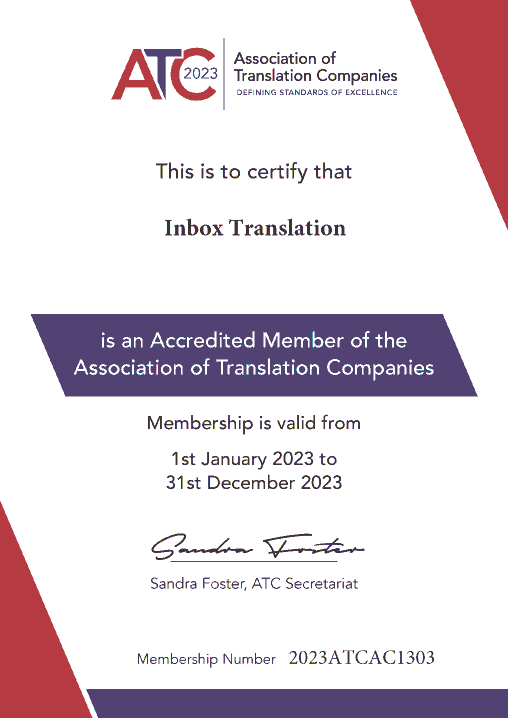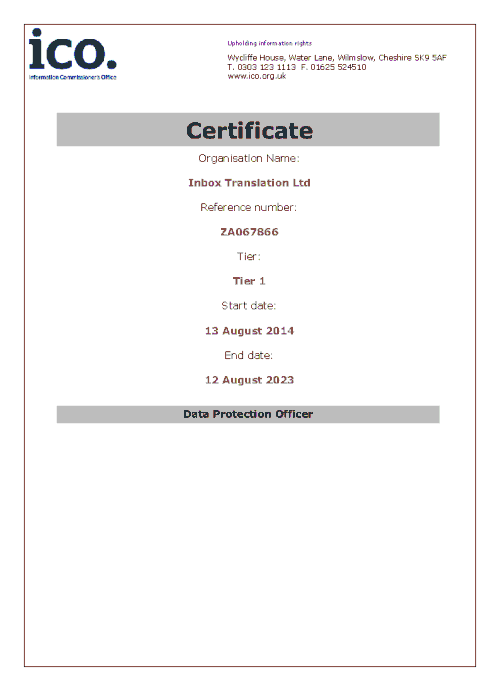 Meet some of our Romanian translators

Raluca (Romania)
English into Romanian translator and interpreter
Translator profile

20+ years' experience

PhD in Translation and Interpreting
MA in Conference Interpreting
Projects
We've been working with Raluca since 2015 and she has assisted us with both translating and interpreting, mainly in the legal and technical fields.
---

Peter (UK)
Romanian into English translator
Translator profile

15+ years' experience

MA in Linguistics (Oxford)
Member of the Chartered Institute of Linguists
Member of the Institute of Translation and Interpreting
Native English speaker
Projects

Peter is one of our longest-standing collaborators for English to Romanian legal translation.
---
Case studies
We've helped clients like you, and we can assist you too
Field: legal/general

Translation of police interviews from English to Romanian


This project involved translating 37,000 words of police interviews and entries of incidents in the CAD police application.

Challenges:

Format: Some of the files were handwritten notes taken by the arresting police officers. The main issue was deciphering the handwriting itself (think of doctors' notes and you'll understand what we mean).

How we approached this: the first thing we did was transcribing (typing) the text in English, with [illegible] sprinkled in where we could not read some of the words. The same words were highlighted on the original files for ease of reference. Going over the text several times (with long breaks in between) helped immensely. Secondly, we enlisted the help of the solicitors working on the case, who were able to shed a light on some of the words we had missed. In the end, it was only a handful of words that we left as [illegible]. The third step was, as expected, translating everything into Romanian.

Acronyms: The files that referred to entries in the police app (recording incidents, notes on actions taken, actions to be taken etc.) contained many acronyms (CAD, IMU, URN, PNCID, ISR to name just a few). Do they sound familiar? Would you know what they refer to if you were to read them in a text? Even if you would, there is no guarantee that everyone else would, especially laypeople.

How we dealt with it: the first thing was to find out what they stand for (there is an excellent online glossary from the Metropolitan Police for this), then we included an explanation and/or translation as footnotes, as the format did not allow for the full explanation within the text.

Terminology: The legal systems in the UK and Romania are different, therefore it comes as no surprise that not all concepts will have a perfect equivalent in the other language. Where this happened, we used footnotes for additional explanations. A Romanian lawyer was also consulted to ensure accuracy.
---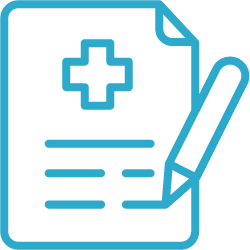 Field: medical

Translation from English into Romanian of COVID-19 related materials


The client is a marketing agency. This project involved creating various posters explaining COVID-19 rules and expectations for their client. These posters were then translated into various languages, including Romanian.

A few things that we looked at apart from the translation itself:

Final layout of the posters: Romanian uses more words than English, and the final text was longer than the original, so we needed to ensure it fit the design and that diacritics displayed correctly.
Additions: the source text in English pointed to further reading (links) related to the matter, but those were not subject to translation, so one tweak we did was adding the text 'available in English only' (in the Romanian text).
---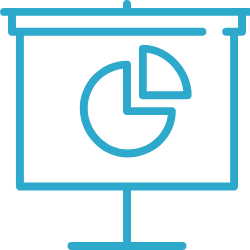 Field: business

Translation from English into Romanian of a presentation


The client is a water company who was at the time offering consulting to the Romanian authorities regarding water regulations. Alongside translating several presentations (7,000 words) into Romanian, we also assisted the client with interpreting services during their visits to Romania, in various cities.
---
Field: legal/general

Translation of surveillance transcripts from English to Romanian


This project involved translating 14,000 words of police surveillance summaries (scripts provided in English) within 24 hours. In order to meet the very tight deadline, a team of Romanian translators was put together and the text split between them, with a final proofreading and alignment of the target text done by one of them in order to ensure consistency of terms.

Challenges:
Deadline: Typically, a translator will do around 1,500-2,000 words a day (sometimes more, depending on the text and availability). With 14,000 words to be turned around in 24 hours, a team of three translators was put together, and all three worked for long hours to complete the project.
A disadvantage of using more translators is inconsistency of terminology, as well as different styles. In this case, style was not important for this particular project, and the translators all knew each other very well and collaborated in real time to discuss terminology. A final editing stage ensured that the final text was consistent.

Terminology: The summaries were related to devices attached to ATMs in order to clone cards. The people involved had used a lot of slang. In most cases, we found the correct terms, but some were ambiguous, with several translations possible. As this was urgent and we worked out of hours, we did not have access to the client for queries. Therefore, footnotes were used to draw attention to either ambiguous source, or alternative translations, or even typos in the source where applicable.
---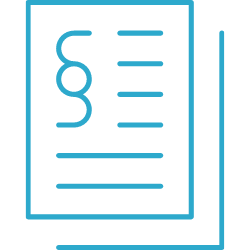 Field: legal

Translation from Romanian into English of two contracts of sale (real estate)


We were approached by the client to translate two contracts of sale regarding land in Romania. The project totalled 9,200 words and had a tight deadline (1 week). The main challenge was that we received scanned copies of the documents, which meant they could not be processed with a tool to make them editable and easier to work with. This incurred extra charges for formatting and urgency.
Happy clients have said:
"I have never used a translation service before but from the moment Alina picked up the phone, the entire experience was so friendly, extremely efficient and very cost effective.
The piece of work that was produced (over a weekend at no extra cost) was exceptional in its quality too.
I would have no hesitation in recommending Inbox Translation to anybody and will look no further than this company for any future translation requirements."
Read Edward Williams' review on Google
Smooth process. Easy as 1-2-3.

1. Discussion & decision
Once you get in touch and we discuss all the details, including your deadline, target audience, and concerns, we will send you a personalised quote in less than 1 hour.

2. Translation & testing
Our Romanian translators will take care of your text: translation, editing, revision, proofreading, depending on your specific requirements. It will be translated, edited, revised, and proofread.

3. Inbox & invoice
When your translation (from or into Romanian) is ready, you will receive it in your Inbox. Simple as 1-2-3!
A few facts about the Romanian language
Romanian is a Romance language (together with French, Spanish, Italian, Portuguese, Catalan) spoken as a native language by 28 million people. It is an official language in two countries (Romania, Moldova) and two autonomous provinces (Vojvodina and Mount Athos) and one of the languages of the EU. It is a recognised minority language in Hungary, Serbia, and Ukraine.
What about Moldovan or Moldavian?
What some people call Moldovan or Moldavian is in fact Romanian. Romanian is the official language not only in Romania, but also in Moldova (or Republic of Moldova). The name is more of a political controversy than anything else.
2
countries (official language)
3
countries (recognised minority language)
Things to consider when translating your materials into Romanian
Text expansion: When translating from English into Romanian, the text will be 10% to 20% longer, so if you need to use the text on a fixed design (like a flyer), it's important to communicate this to your translator so they can take this into account.



Diacritics: Those little things above or below the letters that make them more interesting could pose some issues, so make sure a final check of the typeset file or of the website is carried out by the translator.



Context: Unlike English, Romanian is a highly inflected language, with most adjectives for example having four different forms (for feminine singular, masculine singular, feminine plural, masculine plural). This is why knowing the exact context is crucial.