Professional Spanish translation services, accredited agency
Native and experienced translators ready to help your business. Your success is our success.
Last updated 24 January 2021

---
✓ £120 per 1,000 words (approx. 3 pages)


✓ Accredited translation agency, member of the Association of Translation Companies


✓ Certified translations accepted by all UK bodies and authorities such as the Home Office, DVLA, universities, HMRC etc.


✓ Professional translators, native speakers


✓ High-quality translations from and into Spanish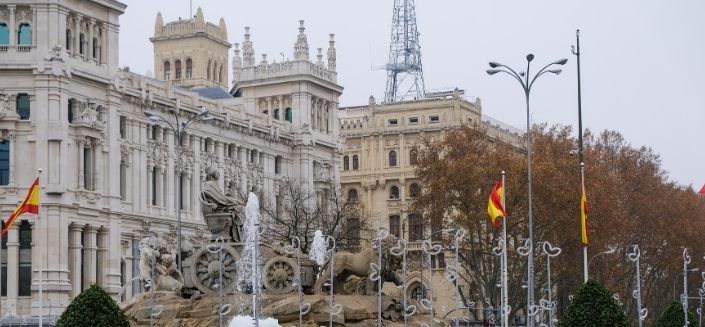 "I commissioned a small project from Alina involving translation of English text into [...] Spanish for use online by a client in the travel sector. Really happy with the results and the friendly, efficient and prompt communication from Alina. I'd happily recommend her services to others and will definitely use again in the future."

Iain Forrest, Paid Search Consultant & Trainer, Wynyard Consultants, London - UK
We provide professional Spanish translation services for clients across many sectors and for all types of content and documents. From sports equipment sellers to oil refineries, from hospitality to legal firms, from medical service providers to academic institutions, our carefully selected, native, professional Spanish translators will help you accurately communicate your message to your target audience, in their language. They have industry-specific experience to produce accurate translations of the highest quality.
---
---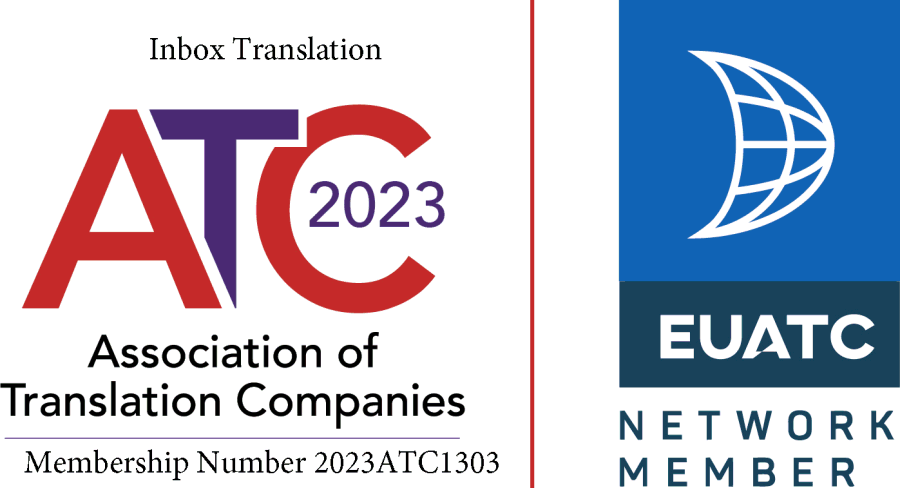 ---
How we can help you
No matter how big or small your business is, no matter what field you work in, we can assist and advise.
Expanding your business to a Spanish-speaking country and need your website localised? We are here to help with that. You are a hotel manager and want to impress your guests with little messages in their mother tongue? We can help with that too. You are about to sign a contract but are not quite sure what it says? Yes, you've guessed it, we are ready to help with that as well.
Some of the areas we work in
Website localisation
Certified translations
Translating various types of documents
---
File types we work with
We are flexible and can work with a variety of files. Here are some examples:
doc(x), xls(x), ppt(x), indd, psd, pdf, htm, html, json, txt, jpg, png, xlsm, odt, rtf


---
Fees and turnaround
No two projects are the same, so the fees and turnaround times for our Spanish translations will depend on several factors:
word count: the final cost is based on the length of the original text
subject matter: the more specialised the text is, the more it will cost
deadline: if it's urgent and you need it fast, this will incur a surcharge
format: while we can work with many file formats, if the text is non-editable (for example, a scan), there will be additional fees
purpose: if the translation is for publishing, then we encourage you to opt for our Premium service, which includes a second revision and editing stage by a second translator
certification: while we offer a soft certified copy of the translation, if you need hard copies, or extra services such as notarisation, these will be charged extra
One thing we do promise: you will know in advance how much it will cost and when we can deliver.
For a bespoke quote, please
get in touch
. For a rough estimate, you can use our Instant quote form. No email required, and you can see how much it would cost in less than 1 minute.
---
Some of our past Spanish translation projects

Technical (drawing)
Spanish into English
6,200 words

Premium service (translation and editing)
Cost: £1,352
Turnaround: 7 days
Marketing (DIY art supplies labels)
English into Spanish
110 words

Standard service (translation only)
Cost: £60
Turnaround: 1 day

Legal, energy (decree)
Spanish into English
13,474 words

Standard service (translation only)
Cost: £2,021
Turnaround: 9 days
General (work safety procedures)
Spanish into German
1,379 words

Standard service (translation only)
Cost: £207
Turnaround: 3 days
Marketing/real estate (brochure)
English into Spanish
1,886 words

Premium service (translation and editing)
Cost: £413
Turnaround: 4 days

Technical (POS spec sheets)
English into Spanish
551 words

Standard service (translation only)
Cost: £83
Turnaround: 3 days
---
✔ Professional, top-quality translations from an accredited translation agency. As full members of the Association of the Translation Companies, we have robust and efficient processes in place to ensure we comply with industry standards.

✔ 100% human translators. No machine translation. No crowdsourcing. No amateurs.

✔ A network of 100s of highly qualified, experienced Spanish translators, native speakers of the language they translate into. Most of them are members of professional translation associations such as:
✔
Friendly
and effective customer service for all inquiries and questions. We answer all emails and queries within
1 hour
(sometimes within minutes).
✔
Full project management
so you can focus on running your business and not worry about finding the right translators.
✔ Transparent prices and
guaranteed turnaround
: once we have agreed on the cost and deadline, we keep our promise. No surprises at the end (unless we discover you're entitled to a discount—like the time we saved one of our clients around £700 by discovering one whole section did not need translating).
✔ Projects that come with extra assurance:
professional indemnity insurance
of £1,000,000.
✔
Data protection
, confidentiality, and security: we treat each project with the utmost confidentiality and can sign non-disclosure agreements. We are also registered with the Information Commissioner's Office in the UK.
✔
Certified translations
recognised by all UK bodies, institutions, and authorities:
HM Courts & Tribunals Service
NARIC
universities
NHS
HMRC
Home Office
✔
Free
soft certified copy of the translation (hard copies can be provided for a fee), which will give you an extra guarantee of quality.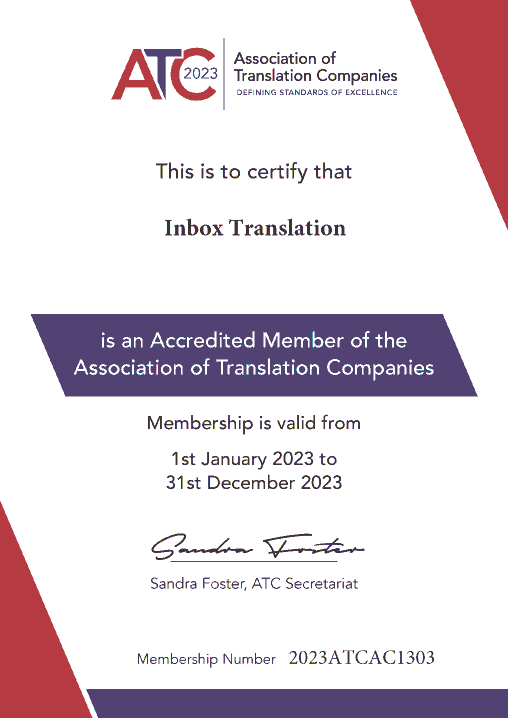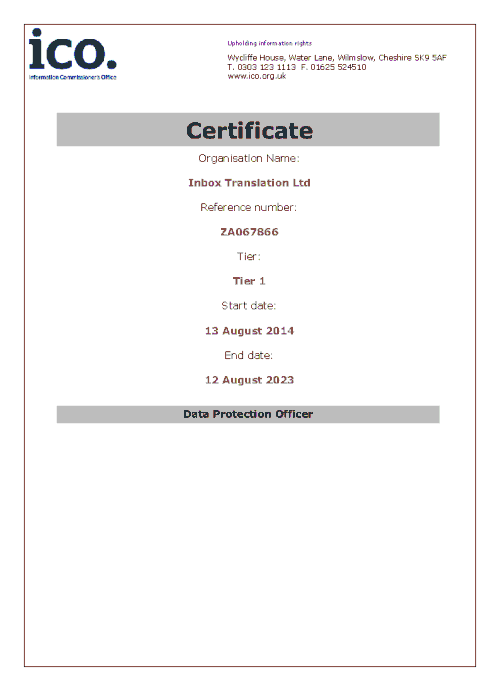 Who works on your translation?
Each project is unique. Different fields, different language varieties, different requirements. The first step towards completing it successfully is selecting the right (wo)man for the job.

Here are some of our Spanish translators and the projects they've completed for our clients:

Daniel (Spain)
English into Spanish
Translator profile

Member of the Institute of Translation and Interpreting
Diploma in Translation by the Chartered Institute of Linguists
Member of The Spanish Association of Translators, Copy-editors and Interpreters

10+ years of experience
Native Spanish speaker
Projects

We started collaborating with Daniel in 2015.

Most of the translation projects he has completed for us and our clients have been in the field of marketing, but he has also helped with a few English into Spanish translations involving apps.
---

Sue (UK)
Spanish into English
Translator profile

Post-graduate Diploma in Technical and Specialised Translation
Member of the Institute of Translation and Interpreting

25+ years of experience
Projects

For the past three years, Sue has assisted us with Spanish into English translations in the legal field, which is one of the areas she specialises in. She has more than two decades of experience translating for clients in the legal sector.
---

Daniela (Argentina)
English into Spanish
Translator profile

Certified translator
Member of the International Association of Professional Translators and Interpreters

10+ years of experience
Projects

One of Daniela's areas of expertise is translating from English into Spanish for the healthcare industry. If your project is in this field and your clients' language is Spanish, you're in good hands.
Smooth process. Easy as 1-2-3.

1. Discussion & decision
You tell us what you need and send us the files, we send a quote and proposed deadline within 1 hour, you decide whether to go ahead.

2. Translation & testing
We choose the most suitable team for your Spanish translation project. Full project management and quality assurance included.

3. Inbox & invoice
Ping! Your translation is delivered to your inbox. We welcome and encourage your feedback. Our aim is to make you 100% happy.
---
Case studies
We've helped clients like you, and we can assist you too

Field: legal

Translation from Spanish into English of a distributor-reseller agreement

27,500 words


The client is a mobile network operator. Their UK legal department needed to review a distributor-reseller agreement that was written in Spanish, so they turned to us for help.

After the initial consultation and analysis of the project, we agreed on a quote and a deadline based on 27,500 words.

During the project, the translator realised that one whole section (5,000 words) did not need translating, as it had been replaced by another section. The client was informed, and this resulted in the amount invoiced being significantly lower than the initially agreed quote by approximately £750. Moreover, we also managed to deliver faster.
---
Field: marketing

Translation from English into Spanish of DIY art supplies labels and instructions

110 words


The client is in the business of art supplies. This particular project involved the translation of labels and instructions for a greeting card kit.

While a short project, some of the words and expressions used were very specific, so additional information was needed, which was supplied in the form of a picture.

When translating into Spanish, the text usually expands by 20-30%. In this case, as the text was to be added on labels, alongside the English text, we also needed to ensure the length of the Spanish text was approximately the same as it English equivalent.
"We used Inbox Translation for some urgent work – not only did they translate the copy in 12 hours, but the cost was highly competitive. We will use them for any future translation work and would not hesitate to recommend them to other companies. Thank you to Alina for the fantastic job!"

Diana Massey
Operations Director, The Massey Partnership, London - UK
A few facts about Spanish
With over 480 million native speakers across the globe, Spanish is the second most spoken language after Mandarin Chinese. As a Romance language, Spanish originated in the Spanish region of Castile. In addition to its native base, over 75 million people speak Spanish as a second language.

Spanish is one of the six official UN languages and is spoken all over Europe, North America, Africa, Asia, and the Caribbean as well.
20
countries (official language)
Language varieties, flavours, dialects and why it matters
Isn't Spanish just… you know, Spanish? In a nutshell, no. There are many dialects or variants of Spanish, each with their own particularities. Sometimes it's not just about European Spanish and Latin American Spanish, there are also differences within these two.


Formality
One of the most important things your business needs to know is their audience:
Who are they?
How old are they?
What do they do?
Where do they live?
What's the best way to address them?

While English uses 'you' to address all sorts of audiences (one person or more, teenagers or adults, friends or business partners), things are more complicated in Spanish: usted, ustedes, tú, vos, with different usage. For example, if addressing a group of friends, a Spaniard will use vosotros, while a Latin American Spanish-speaker will use ustedes.

This is why one of the first questions your Spanish translation provider should be about your audience and what you want to achieve, so they can choose the most suitable translator for your project.


Vocabulary
Using the right word will not only avoid misunderstandings, but, even more importantly, will prevent you from being left red-faced. A word with an innocent meaning in one region could have a vulgar meaning in another region. For example, the word for catching (a train) or grabbing (a coat) - i.e. coger - will be understood as a 'to have sex' (rude) in countries like Mexico, Argentina, or Venezuela.

It's not only about profanity, of course. Talk to a Mexican about waiting 'un rato' (literally a bit) and they'll think of 'a moment'. For a Spaniard, this will mean the opposite, that is a long period of time.
---
Challenges of translating from or into Spanish (and solutions)
Text expansion
A translation into Spanish can be around 20-30% longer than the original text in English. If it's a book, a contract, or a medical record, this may not really matter. However, in the case of software and apps, a much longer text may not fit on the designated buttons or menus, which can cause all sorts of usability issues.
Have a look at the examples below (from
Microsoft's mini style guide
) and notice the difference in length between the English and the Spanish texts:
English: Operation failed!
Spanish: No se pudo realizar la operación.
English: Sync Wizard
Spanish: Asistente para sincronización
Solution: if you have character limitations, you need to communicate it to your translation provider so that they take it into account and find a suitable solution.
Varieties
We cannot talk about one universal Spanish, as it's a language that comes in many flavours. Formality, grammar, vocabulary - getting them wrong can alienate your audience or, worst case scenario, can offend them.

Solution: make sure you tell your translation provider (a good one will always ask) as many details about your audience as possible, so they can choose the most suitable translator.
Wordplays, puns, idioms
As linguists, we love a good pun and idioms are so much fun! With a professional translator, you will never run the risk of getting a word-for-word translation of a wordplay, they will find an equivalent in the target language.

In this case, what is the problem? Well, if all the translator has to work with is the text, but they don't know the text comes accompanied by a relevant image, the translation, while sounding great in the target language, might not make sense when associated with the original image.

Here's an example:
English: bookworm
Spanish: ratón de biblioteca (a library mouse)
Solution: Give your Spanish translator as much context as possible about where the text will be used, whether there are images to go along with it, and consider changing the images where necessary.
Different legal systems
One major difference between the UK and Spain is the fact that the UK (and a few other English-speaking countries too) uses the common law system while Spain uses the civil law system.

Why is this important? Because it results in different terminology and non-equivalent terms and concepts , as well as different requirements regarding translations.

For example, estado de derecho is usually translated into English as rule of law, but they are not perfect equivalents, so, depending on where the translation is used, some tweaks or additional explanations will be necessary.

Certifying a translation to be used in the UK means it will come accompanied by a letter (or affidavit) mentioning the translator's credentials or the translation company's details, and that the translation is true and accurate. However, the requirements in Spain are different: a translation that is for official purposes needs to be carried out and signed by a sworn translator (a concept that we do not have in the UK).

Solution: Tell your translation provider where the translation will be used (country, authority) so they can advise and ensure not only it is accurate, but useful and usable.
Keywords
If you're doing an SEO campaign and have come up with a list of keywords you are targeting, don't just send it to the translator or translation company, tell them what the user intent is, where they are located, and where and how these keywords will be used.

To give you an example, we had a project where one of the key phrases was 'professional freelancers'. The initial request mentioned this keyword needed translating into Spanish. Following a detailed discussion with the client, we discovered they were targeting Spain and Mexico, so we advised localising for both, as users located in Spain would use autónomos especialistas, while those in Mexico might search for profesionales freelance.

Solution: Discuss all these aspects with your chosen Spanish translation provider.
Conclusion
Communication is key. A successful translation project starts with a good brief, with a discussion between you, the client, and the translator or translation agency.
---
Frequently asked questions
Why shouldn't you use Google Translate?
You can use it if you need to get the gist of an article in a newspaper, or understand a comment on social media, but if you need a professional translation, here are three reasons why Google Translate is not a good solution:
Confidentiality: if your document contains private and confidential information, running your text through Google Translate will violate whatever privacy agreements may be in place for that document.
Cultural nuances: a marketing text that requires creativity and understanding cultural references, wordplays, and idioms is not something a machine excels at.
Correct translations: to avoid embarrassing errors like the one below. Marmelada de papel means 'paper jam', but not the kind where paper is stuck in the printer, but imagine eating jam/marmalade made of paper - not very appetising, right?

How many words can a translator translate per hour?

On average, a translator can translate around 1,500-2,000 words per day, depending on the field of the text, the format (editable or not), whether there are repetitions (for example, a text consisting of several similar products descriptions will take much less than a creative, marketing one).
For a polished text, including editing, revision, and proofreading, we are looking at around 300 words/hour.