---
WE TRANSLATE IN THE FOLLOWING AREAS OF BUSINESS
When it comes to translation services (as well as other types of language services), our translators are specialised in various areas to make sure you get the best service possible. Below are some of the sectors we offer our services in. If your text is from a different sector not listed below, get in touch by email at info@inboxtranslation.com or give us a call on +44 (0)20 7993 8080 and we can advise accordingly.
Medical
Our team of medical translators have the right skills, experience and training to handle any medical translation needs you may have.
Business
Business translation services have long facilitated some of the biggest cross-border transactions in the world.
Education
Translating an academic paper is a task that requires full concentration and superior expertise and our qualified translators can do it justice.
Financial
Our banking and financial translators offer you the ideal blend of cross-discipline expertise and professional service delivery.
Marketing
Our marketing translation services help companies like yours cross barriers that would otherwise be impenetrable.
Hospitality
Translating for the hospitality industry poses unique challenges which, if not handled correctly, can ruin your guests' experience and hence your reputation.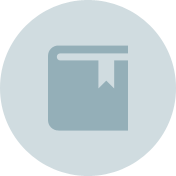 Legal
Legal matters are critical to the well-being of any organisation. Our legal translators have at least 2 years' experience under their belts.
Literature
Translations of great works of literature throughout history have only been done by the best possible people for the job.