Professional Chinese translation services, accredited agency
Native and experienced translators ready to help you and your business. Your success is our success.
Last updated 24 January 2021
---
✓ £135 per 1,000 words (approx. 3 pages)


✓ Accredited translation agency, member of the Association of Translation Companies


✓ Certified translations accepted by all UK bodies and authorities such as the Home Office, DVLA, universities, HMRC etc.


✓ Professional translators, native speakers


✓ Accurate translations from and into Chinese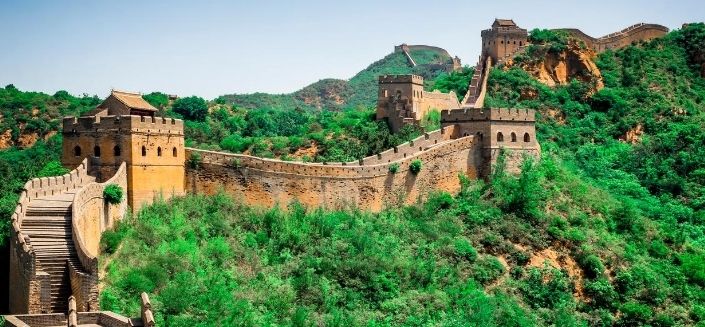 "I commissioned a small project from Alina involving translation of English text into Simplified Chinese [...] for use online by a client in the travel sector. Really happy with the results and the friendly, efficient and prompt communication from Alina. I'd happily recommend her services to others and will definitely use again in the future."

Iain Forrest, Paid Search Consultant & Trainer, Wynyard Consultants, London - UK
Legal contract? Hotel website? Financial presentation? No matter what content you need translated, we've got you covered. We are here to help and guide you through. We can advise on the variant of Chinese (whether it's about the language your text is written in or the one it needs translating into) and we will get the right translators on board for your project.
You know
your
business. You know
your
clients. You want to speak to
your
target audience in
their
language. And we know a lot about the Chinese language and about translating into or from Chinese, so you don't have to worry about choosing the right variant – yes, there are more than one.
---
---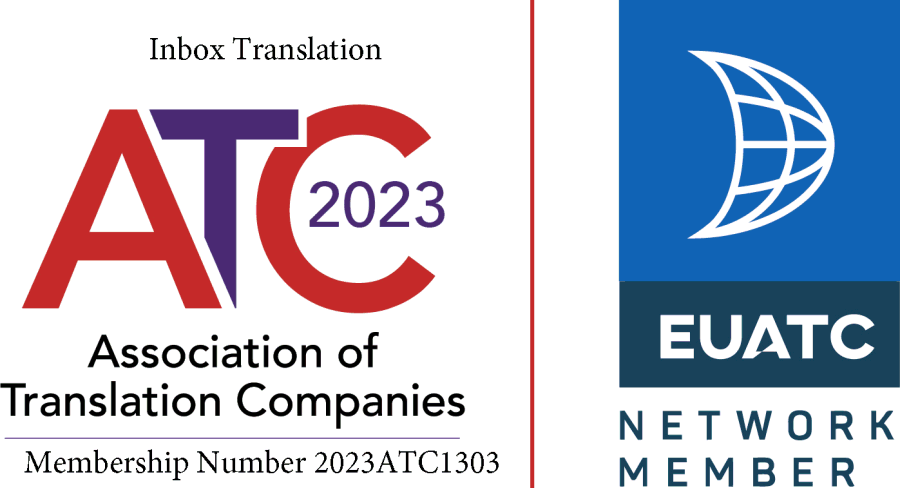 ---
How we can help you
From the moment you get in touch with us (by email, by phone, or through our contact form), you'll notice three things: we are friendly, know our stuff, and love what we do. We also love it when we can help.

Whether it's high-quality translations into Chinese or from Chinese into English (sometimes other languages too), here is a short selection of the areas we can help with:
Website translation and localisation
Technical, specialised translation (automotive, mining, IT etc.)
Document translations
---
Is your project in a different field? Let us know and we can advise.
File types we work with
We prefer working with editable files (Microsoft Word files, Excel, PowerPoint, html, json, indd)—it's faster, they can be easily processed by our tools, and it's cheaper for you too. But if you have a scanned pdf or a picture, that's not a problem for us either.


---
Fees and turnaround
How much does it cost to translate from or into Chinese?
Each project is different and there are several factors that influence the final cost:
Deadline: if it's urgent and you need it fast, an extra fee will be added (between 25% and 100%).
Field: a translation in a specialised field like dentistry will cost more than a press release.
Word count: pretty self-explanatory, but the longer the text, the more it costs.
If you need a quick idea about what we charge, have a look at the tables below. For a custom estimate, you can also use our instant quote form (it takes less than 1 minute and there is no personal information required).
Prices for English into Chinese translation
| Field | Cost per word | Minimum charge |
| --- | --- | --- |
| General, business, education | £0.135 | £67.50 |
| Specialised (financial, legal, medical, IT etc.) | £0.169 | £84.50 |
Prices for Chinese into English translation
| Field | Cost per word | Minimum charge |
| --- | --- | --- |
| General, business, education | £0.145 | £72.50 |
| Specialised (financial, legal, medical, IT etc.) | £0.181 | £91 |
---
Previous Chinese translation projects
Marketing/Real estate (fact sheet)
English into Chinese (Simplified)

1,050 words

Premium service (translation and editing)
Cost: £275
Turnaround: 4 days
IT (app)
English into Chinese
(Simplified & Traditional)
2,300 words

Standard service (translation only)
Cost: £1,040
Turnaround: 5 days

Legal (composer agreements for a film)
Chinese into English

6,560 words

Standard service (translation only), urgent
Cost: £1,545
Turnaround: 3 days
---
✔ Professional, qualified, experienced Chinese translators, who follow industry standards and only translate into their mother tongue. Most of them are also members of professional translation associations such as:
✔ We are
accredited
members of the
Association of Translation Companies
in the UK.
✔ Smooth and effective project management, from enquiry to delivery. Accurate quote in less than 1 hour, regular updates throughout the project,
quick replies
to any queries and concerns, and, of course, good-quality translations.
✔
No hidden fees
. You know how much the translation will cost right from the start. We deliver on time and on budget.
✔
Certified
translations that are recognised by all UK bodies and authorities:
✔ Confidentiality and data protection. We carry full professional indemnity insurance of £1,000,000 (never used) and are registered with the
Information Commissioner's Office
. We can also sign non-disclosure agreements if necessary.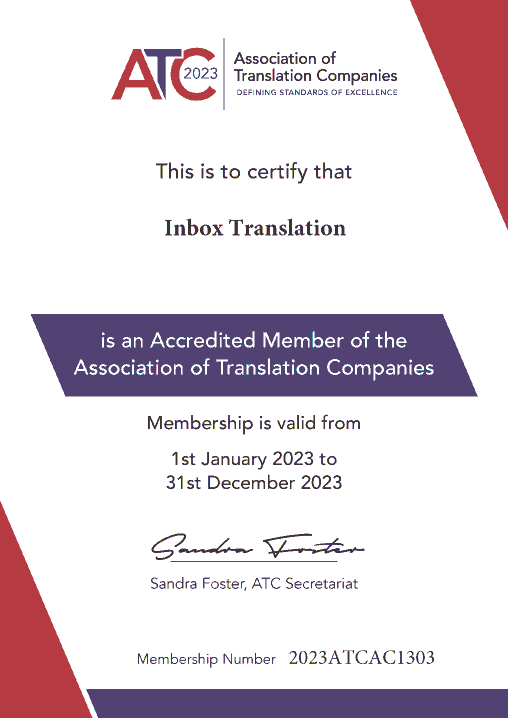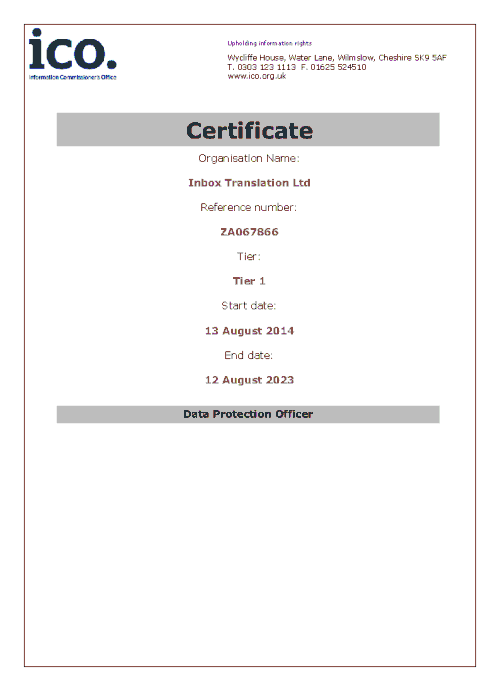 Who works on translating your content?
Chinese is one of the languages we work with frequently, and we have a great network of qualified, native translators – both for English into Chinese and for Chinese into English translations. Meet some of them below.

Jing (UK)
English into Chinese (Simplified, Traditional, Mandarin)
Translator profile

Master's degree in Translating and Interpreting
Master's degree in Media and Globalisation

10+ years of experience
Projects
Native in Chinese, living in the UK, Jing is fully immersed in both cultures. This, together with her educational background, makes her one of our favourite translators for English into Chinese, especially in the fields of marketing and tourism.
---

Carys (UK)
Chinese into English
Translator profile

BA (Hons) Chinese and History
Member of the Chartered Institute of Linguists

5+ years of experience
Projects

We have been collaborating with Carys for the past three years on translation projects from Chinese into English (her native language) in the fields of media and legal.
---

Jie (UK)
English into Chinese (Simplified, Mandarin)
Translator profile

Medical degree
Master's degree in Chinese-English Translation and Interpreting
PhD in Interpreting Studies
Member of the Chartered Institute of Linguists
Chartered Linguist

9+ years of experience
Projects

Having studied and lived in both China and the UK, Jie has a thorough understanding of the languages. She specialises in medical and technical translations, so if your project is in one of these areas, she would be one of the translators we would pick (or one with similar skills in case of unavailability).
Smooth process. Easy as 1-2-3.

1. Discussion & decision
Get in touch, tell us what you need, and send us the files. In less than 1 hour, we can agree on a budget and deadline.

2. Translation & testing
Your text is now in the skilled hands of one (or more) of our Chinese translators. It will be translated, edited, revised, and proofread.

3. Inbox & invoice
Once we are happy with the translation (from or into Chinese), you will receive the translation by email. In your Inbox.
---
Case study
We've helped clients like you, and we can assist you too

Field: mining

Translation from English into Chinese (website)

2,419 words


The client is a supplier of various minerals and has a strong global presence. For this project, they approached us to translate key pages of their website into Chinese.

As the translation was for publication, they opted for our Premium service, which included a second translator for additional editing, revision, and proofreading, to ensure the translation was flawless and fit for purpose.

The deadline was longer than our typical turnarounds due to the very specialised nature of the text, as we needed to find the right translators with the required skills and expertise.

Translator profile

MSc in Scientific, Technical and Medical Translation with Translation Technology
Qualified member of the Chartered Institute of Linguists
Qualified member of the Institute of Translation & Interpreting
Editor profile
PhD from China University of Mining & Technology
10+ years translation experience
Our team not only delivered the translation in the format the client requested, but also checked it once it was published to ensure everything was displayed correctly.
---
Happy clients have said:
"I recently used Inbox Translation for the translation of our website from English into simplified Chinese. I was very impressed with the translation, and Alina was absolutely fantastic to work with. A quick and professional service was given, and I would certainly use the service again for future translation needs."
Hannah Sluman, Internal Communications Manager at Imerys
A few facts about the language
5
countries (official language)
Language varieties
Whenever a client gets in touch about needing a translation into Chinese, the first question we ask is 'What kind?'. Chinese does not denote one language, and getting the right one will depend on who reads it, who the text is for. To keep it simple, here's a breakdown of dialects and scripts depending on the country or region:
Country/Region
Language (spoken)
Written in
China
Mandarin
Simplified Characters
Taiwan
Mandarin
Traditional Characters
Singapore
Mandarin
Simplified Characters
(personal names can still be registered in Traditional Characters)
Hong Kong
Cantonese
Traditional Characters
Macau
Cantonese
Traditional Characters