Being a writer in today's digital world means more opportunities for more people. The average amount of content generated every day is so huge that even when calculated on a 'per minute' basis, the numbers are staggering. Consider these statistics from Intel posted a year ago, in 2012:
Every 60 seconds…:
More than 204 million emails are sent
More than 684,000 posts are made on Facebook
More than 100,000 tweets are sent
More than 570 websites are created
More than 300 new WP blog posts are published
With statistics like this, it is easy to understand why there is more opportunity today for people to have their work published online than ever before. However, it is equally true that the overall quality of content is somewhat 'less than optimal' when it comes to the uncontrolled publishing that the internet facilitates. This, in turn, throws up a new set of challenges for real writers who want their work to be recognised online. Let's take a look at how this sudden flood of content affects the average writer.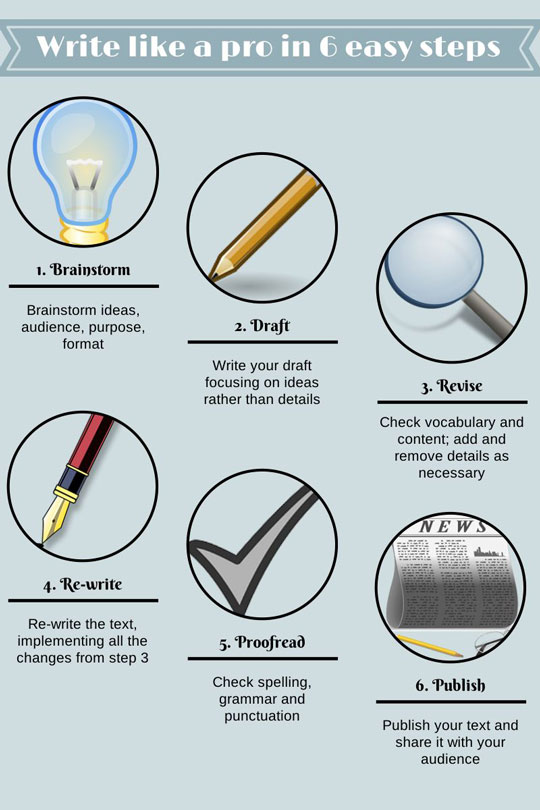 Why writers need help
An author today needs to reconcile themselves to the fact that the competition to gain a user's attention even for a few seconds is intense. With so many millions of bits of information bombarding them from every direction, the average user tends to skim content rather than read it patiently. This leads to the inevitable conclusion that if your content is not engaging, it won't be read. Here are some of the things a writer needs to do in order to maximise the effectiveness of their work on new readers – as well as loyal ones.
Proofreading is key
Possibly one of the most important things to do after a piece of content has been written is to proofread it from an objective viewpoint. A word processor can definitely help with grammar and spelling, but the flow, logic and forcefulness of the content MUST come from the writer. Naturally, you can have an independent proofreader edit your copy after you've written it, but somehow that doesn't have the same effect as doing it yourself. So, what do you need to know about proofreading so you can do it like a pro? Read on…
Elements of professional proofreading
In order to understand the process of proofreading, it is important to know what the components are, so you can begin working on one area at a time. As you master each area, you can start implementing it on your content; over time, you will have a firm grasp on what is needed to make a piece of copy stand out in the crowd and be read and recognised. Here's what to focus on:
Logic and flow: This is a natural starting point for any proofreader or copy editor after the basics of spelling and grammar have been dealt with. In this step, you will need to put yourself in the shoes of your reader and ask yourself if the sequence of thoughts being presented flows naturally – without breaks in the thought process or going back and forth between ideas. A poorly written piece of content can often be magically transformed into engaging copy if the logic and flow are altered.
Vocabulary and word usage: The next consideration is the level of vocabulary used, and the kind of wordplay employed in getting your message across. At this stage, you want to validate the content against its potential readers. Are you writing on an academic subject? Is your content targeted at educated professionals rather than "the average Joe"? In that case, by all means use big words – but only to deliver the message, NOT to impress. Words should be used as tools, not as ornaments.
Brevity and readability: Finally, remember that content is only as good as how effectively it conveys thoughts and ideas. If you can say something in one sentence, there's no need to use a whole paragraph to say it. Don't forget that readers today are stretched for time and need to maximise it any way they can – just be sure they don't do it by giving your content a miss altogether because it just runs on and on about the same thing.
These are the core elements of professional proofreading – not making sure that your i's are dotted and your t's crossed, although the copy editing part does play an important role in professional content writing. The most important thing to remember is that any content you put out MUST engage the reader from the very first sentence if it is to survive amidst tough competition.
Be concise; be powerful; and, most importantly, "be the reader."