If you need to build your house, are you going to ask the builder to build you a free garage first? Shouldn't you better look at previous houses he has built?
The issue of translation tests given to translators as a means to assess their skills has been long debated. However, I am going to talk about them from my perspective both as a translator and agency owner and why we don't believe in them.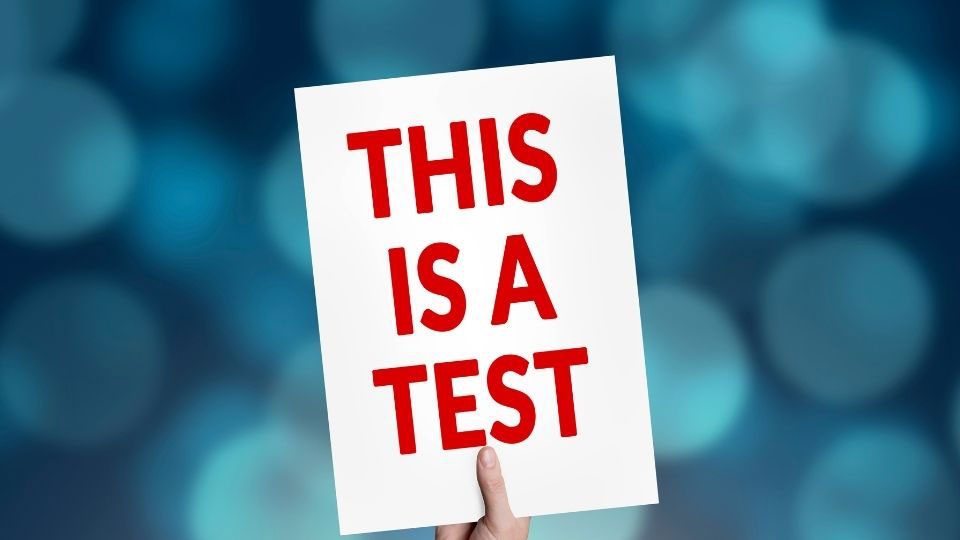 First of all, I must admit that when I was working as a translator, I was lucky enough not to have been asked too many times to do free translation tests. It actually happened only once (twice, if I count the time when I was asked to come up with a detailed analysis of someone else's translation – see below). Secondly, we have never used them in our company (nor do we intend to) for the reasons I am going to explain below. Last but not least, there are some issues I am going to raise and would love to hear your opinions about them.
My personal experience
Free translation test
The first and only time I agreed to complete a free translation test, it was close to 600 words (not very long, though most tests do not or should not be over 300 words) and consisted of a witness statement. I am not going to disclose the name of the agency that sent it to me (it is well known). What disappointed me was the fact that, although they had said full feedback would be provided after independent evaluation, have not heard anything from them. Not even a 'Thank you' email for sending the translation. More than a year later, they started emailing and calling me about interpreting assignments which I had to turn down due to their refusal to pay decent rates and reimburse travel expenses (but that's a different story).
Free analysis report
Now, you may say I was naïve to accept yet another free task, but I had been working for the respective agency (not the same as above) for quite a while, so I thought a little free service would be OK. At least they did thank me for sending the report. What I found weird however was that I was asked to analyse a translation from my mother tongue (Romanian) into English and was promised that if they win the tender they were applying for and for which they needed the analysis, I would be their first choice for this language combination. I am aware that there may not be many native English speakers who can translate from Romanian, but it still struck me as 'unusual'. I still don't know what the result of the tender was, although they had promised to let me know.
As a translation agency
As part of our recruitment process, we ask our translators and interpreters to provide the details of two people they have carried out translation or interpreting work for. This way, we can check the quality of previous work. Quite a few candidates have asked whether they should expect a translation test and some of them were keen on taking one. While we appreciate their enthusiasm, I am afraid some others may take advantage of them, as I will explain later on in this article.
Why we cannot and do not give translation tests
We work with various language combinations, so preparing and evaluating translation tests would not only be time consuming, but frankly impossible. For each test you will need a proofreader. Can you really ask someone to do that for free? We would not dare ask. Unless you are a big company with hundreds of staff members who are also qualified translators and who can cover a number of language combinations, it is an impossible task.
What about specialisation? Should we give a test for each field? Even if one has an army of in-house proofreaders for a certain language combination, they would still not be able to cover all fields.
How do we know who does the translation? As long as the text to be translated is sent and returned by email, how can one be sure who does the translation? What if the translator will outsource the test? It can happen.
What about interpreting? If we would use translation tests, wouldn't it be only fair we assess interpreters in a similar manner? How would one do that? Besides, most of the translators we work with have extensive experience, some have MA in Translation and Interpreting, DipTrans or DPSI. Having passed so many exams (certainly much more complex than any translation test we may come up with), and I feel it would be demeaning to ask them yet to take another one.
Potential issues
Long tests may be translation jobs in disguise. I have heard so many cases of so-called translation tests whose length would suggest (or sometimes scream) free job. If you do agree to take a translation test, just use your judgement. If they send you a 3,000 word project, you can be sure it is not a test, but a job.
There is no actual guarantee you'll get jobs afterwards. Once you have passed the test, no one can guarantee you will actually get any jobs later. That depends on the demand for your language combination, specialism etc. A test translation (although I still believe it should not be free) may be justified in the case of a large project when the end client wants to see a sample, but passing the test should guarantee you will work on the respective project. Should you fail the test, you should be provided with feedback.
If you agree, disagree or would like to share your opinion and experience, please do so in a comment below.