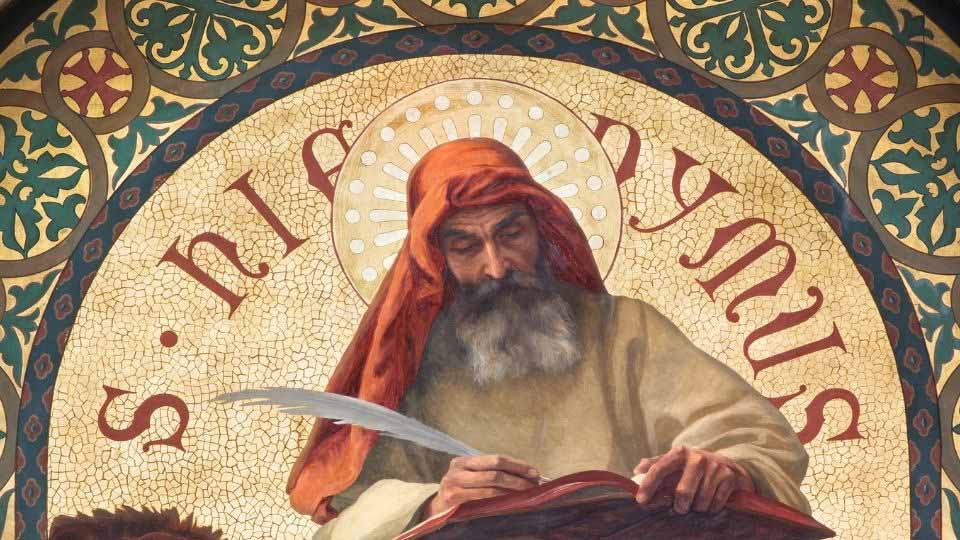 The Story of Language
Language is one of the most powerful mediums of communication known to man. Before the advent of the spoken word, humans had to depend on signs, symbols and basic sounds in order to communicate with each other. Gradually, these sounds came to represent specific objects or events, ultimately evolving into a complex pattern of vocal expression called speech. Charles Darwin, in his controversial work The Descent of Man, speculated that human language evolved from birdsong; scientists from MIT and the University of Tokyo this year added veracity to that speculation. In any case, language has come to be an invaluable part of any culture – no matter how evolved or primitive that culture or language might seem to be.
The evolution of a language is such a complex process because of the myriad variables involved. For example, take the etymology of one word and you can write an entire chapter about it; extrapolate that to tens of thousands of words and sound-pairings and what you have is a labyrinthine structure of unthinkable complexity. Although several attempts have been made to identify the origin of human speech and language, all of them are mere theories; one explanation for this is the various sources from which human speech may have been derived. Bird song is just one of these many hypotheses: there are innumerable theories ranging from the comical to the fantastic and everything in between.
Linguistic Differentiation
The large geographic spread of the human population is one major reason for the emergence of several language groups that have no relation to each other. Just as races evolved independently of each other, language can be assumed to have taken the same course through human history. The need for communication within a small community quickly escalated into a need for a common mode of speech that everyone in a particular region could understand and use. However, because of this 'exclusive' use of language, problems arose where trade was involved. This is where the need for translation seems to have reared its enormous head. Without being able to understand each other's systems and methods of business, trade would have been impossible. Out of this problem emerged a solution – translation.
Trade may not have been solely responsible for the emergence of translation, but it certainly highlighted the need for it. As cultures transacted with each other, they needed interpreters who understood both languages and could act as a communication bridge. Subsequently, each civilization's cultural artefacts – such as prose, poetry and other literary and religious works – needed to be translated into other languages. Thus, the importance of translation and interpretation was established.
Early Translation
Translation originally developed to fill a sore need that plagued every nation that wanted to trade or even communicate with another. In fact, it wouldn't be a far stretch to assume that traders themselves were the first translators because they often spent many months at various ports and would have had the opportunity to learn new languages in the course of their travels. These polyglot travellers may indeed be the predecessors of modern translation experts. Out of this informal practice of interpreting based on needs, the art of translation is likely to have emerged.
The Evolution of Translation
Over time, translation took the driver's seat in the vehicle of international relations because it was indispensable to the process of communication. Its importance since then cannot be overstated; of every facet of culture that involves reading or writing, translation is an integral part. If translation is integral to writing, then interpretation is integral to reading and speaking. Very early on, therefore, interpretation and translation became an indivisible part of cultural exchange in its many forms; soon, every culture had what can be termed a 'translation centre' – there was the House of Wisdom in Baghdad, the translation school in Toledo, Spain, and innumerable monasteries where monks religiously (pun intended!) undertook laborious translations and transcriptions. Even as far back as ancient Rome and Greece, translation was an elite pursuit that was part of every educated man's repertoire of skills. As the translation industry came of age, it became an independent art and science – one that would serve the world for time indeterminate.
Translation Today
In the modern world, translation is as important – if not more so – as it was several millennia ago. Officially, there are about 6,800 languages spoken around the world, of which a significant portion have unique scripts and many have shared scripts based on the origins of the language in question. These challenges are compounded by the fact that nearly every culture in the world has interactions with every other culture. This means that there are an incalculable number of translation requirements every second of every minute of every day around the world. It's no wonder, then, that translation is a dominant part of intercultural interaction.
The slow speed of manual translation has led to technology stepping in. Thus, machine translation (MT) and machine-aided human translation (MAHT) were born.
Translation and Technology
With the dawn of the technological age, the application of software to the field of translation became an interesting subject that was, and continues to be, pursued relentlessly. Although (a lot) more fallible than purely human translation, machine translation is a useful tool that has found several applications. For example, MT is regularly used for weather reports and other speciality areas where linguistic variables are limited. It is sometimes used for written government or legal communication, too, albeit with a modicum of human intervention. Though currently limited in application, it is a useful tool in the repertoire of any professional translator – if only to make the job a little bit easier or quicker. The late Claude Piron, a professional translator who worked for several years with the WHO as well as the UN, validated this claim when he said that MT automates the simpler portions of a translator's efforts.
In its most advanced form, MT may give satisfactory output for unrestricted texts, but it is still best used when domains and variables (such as disambiguation or named entities) are controlled in some way. There is no doubt that the need for human translators will remain, and that even the best MT software can only go so far where sensitive or specialised translation is required. For results of the highest quality and integrity with respect to the source and target material, there is still no adequate substitute for a trained, certified and experienced human translator.