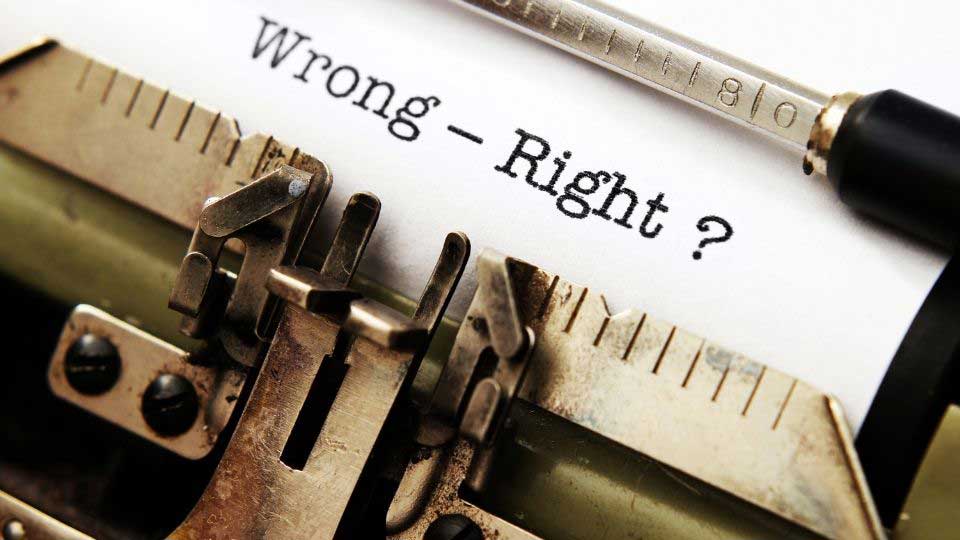 Translation is an art form as much as it is a science. That being the case, it is subject to the quirks of both: from an artistic perspective, it can give a different (and wrong) colour to the target text if not done carefully; from a scientific viewpoint, it may end up being inaccurate or misleading.
Occasionally, however, it can be the cause of commercial loss or diplomatic embarrassment. When advertising companies try to promote products in new markets, they often inadvertently do the exact opposite of what they set out to do. In the same vein, diplomatic interpreters sometimes fall on their faces and get the messenger shot in the process. Here are some of the more famous instances of translation gone haywire…
Mike Wallace, host of the popular show 60 Minutes nearly lost face when speaking to Boris Yeltsin during an episode of the show. Wallace's actual question was whether Yeltsin was "thin-skinned" when it came to taking criticism; however, the translator's words were the equivalent of "thick-skinned hippopotamus!" Obviously, Yeltsin was not the least bit amused, but he graciously admitted that it could be a translation error.
The 1988 merger of Plessey and General Electric Company (GEC) resulted in a new telecom giant known as GEC-Plessey Telecommunications, or GPT. Normally, this would have been alright, but the acronym didn't sit well with the French market. The reason: GPT pronounced in French sounds exactly like "J'ai pété", meaning "I broke wind!"
Word has it that companies with offices around the Swedish port of Wallhamn decided to give their employees tee-shirts with the port's logo – a big "W" – and the picture of an anchor. The tee-shirts were not popular with British workers there because it could be read as "wanker", a derogatory term in England.
The word 'mist' in English signifies something that is elusive, mysterious and cannot be captured. In German, it means 'dung', so you can see why the Rolls Royce Silver Mist or Irish Mist Liqueur would have serious marketing problems in Germany. It's also no wonder that German women wouldn't want to use a curler called Mist Stick on their hair!
An Italian brand of mineral water called Traficante was set up for sure failure in the Spanish market because of what the translation means: drug dealer!
Sometimes, it can be a case of wrong usage within the same language. Take this example of branding by Reed Business News: "If it's news to you, it's news to us." You can see why it was changed in less than two days!
Scandinavian appliances manufacturer Electrolux entered the vacuum cleaner market in America with the slogan: "Nothing sucks like an Electrolux." Enough said.
Pepsi's "Come alive with the Pepsi Generation" campaign confused the heck out of the world's Chinese population. The reason: it was translated as "Pepsi will bring your ancestors back from the dead."
A cold beer on a hot day might be a great idea, but if that beer is Coors and the country is Spain, then the catchphrase "Turn it Loose" might not sound like such a great idea – the translation comes out as "Suffer from Diarrhoea"!
These are just a few examples of how inaccurate translation arising from a number of causes can be a major commercial embarrassment. In many of the above cases, the original name or tagline didn't translate well in another language. There's not much that can be done in this type of situation other than changing the name of the product or changing the tagline. But in avoidable cases, it is a question of the translator not being up to scratch.
How Do These Blunders Occur?
Understanding colloquial usages of words and phrases is an imperative skill that a professional translator must have. Unless these cultural nuances are understood and applied, millions of dollars' worth of business can easily be lost, as we have seen. In the case of the Wallace-Yelstin goof-up, it could have led to international tension. The root cause of many of these blunders is inaccuracy and inattention to detail. It is crucial that every bit of text being translated be seen from a 'bigger picture' perspective. Unless the translator has an intimate knowledge of the target language and a thorough understanding of the overall context of the final output, things can go awry. The problem seems to be with how the meaning of something is transferred effectively (or ineffectively) from one culture to another.
The Answer
The only solution to this problem is to use professional translators who know what they are doing. If diplomatic and marketing translation can have such an adverse impact, imagine what medical translation blunders will cost. Case in point is the story of a hospital in Epinal, France where, in 2004, several men with prostate cancer were given severe overdoses of radiation to treat their condition. Four of them died, and several dozen more were adversely affected. The problem: the dosage instructions were in software that used English, and the hospital staff decided to translate it on their own. At least four lives could have been saved if they had used a professional translator to do the job. They didn't, and it ended up in a calamity of horrific proportions.
In nearly every sub-speciality of translation, these problems are wont to occur. Therefore, the right answer is to give the job to the right person. Spending money on professional translations can not only save money and embarrassment, but lives, too.